To mark the quarter-century of Century Casinos, we sit down with CEO Peter Hoetzinger
While Century Casinos may not have the brand recognition of some of its larger peers in the casino industry, that is changing as the company expands within its existing markets and adds new ones. Most recently, it planted its flag in the United Kingdom by purchasing Saw Close Casino Ltd., owner of a casino site and license in Bath. At the same time, it submitted a casino-license application for the Hamilton Princess Hotel & Beach Club, in Bermuda, in a joint venture with the hotel's owners. Century already has an equatorial presence at the Hilton Aruba, where it manages the casino (and can be found plying the seas aboard 29 cruise ships). Founded in 1992 by breakaway executives from Casinos Austria, Century Casinos started with a Colorado property – the Long Branch Saloon & Casino, in Cripple Creek, Colorado. Century rebranded it as Legends and kept right on going, buying Womack's Saloon & Gaming Parlor and rolling into a combined, Century-branded property. (It was during this time that Century flirted with Native American casino management but decided it was not for them.) This was the beginning of a triumphal march that would see Century expand its presence in Colorado, as well as acquire a minority stake – subsequently converted to a majority one – in Casinos Poland, and operate successfully in South Africa.
Ever-flexible, Century sold its South African property, as well as one in the Czech Republic, and redeployed the money into Canada, starting with the development of the Century Casino & Hotel Edmonton, which is now the company's largest casino with 800 slots and 35 gaming tables. That was followed by the acquisition of Calgary's Silver Dollar Casino (now Century Casino Calgary) and a Racino in Balzac, North Calgary. Century continues to expand in the Great White North, most recently purchasing the Apex Casino in St.Albert, rebranding it Century Casino St. Albert.Given Century's track record of success, continued expansion in Canada, the U.S., Poland and the U.K. hardly seems out the question, as does entry into markets as yet unnamed. But we started our conversation with co-CEO Peter Hoetzinger by going back to Century's beginning, 25 years ago.
Image L2R Peter Hoetzinger Vice Chairman of the Board Co CEO, Erwin Haitzmann Chairman of the Board Co CEO
What was the genesis of Century Casinos? How many properties does it own or manage today?
Century Casinos was formed in 1992 by Erwin Haitzmann and myself as an international casino entertainment company with the goal to develop and operate casino resorts in well-regulated markets worldwide. Today, we own and/or manage 29 casinos in Canada, the U.S.A., Poland, the Caribbean, Argentina and on board luxury cruise ships. We offer a wide variety of over 220 popular gaming tables and 4,600 gaming machines, hotels, restaurants, bars, show lounges, sports and concert venues, a comedy club, and a horserace track. We have a great management team – you'll hardly find another that has developed and operated more casinos worldwide. Our international focus and our geographically diverse casino locations, including the ones on luxury cruise vessels, make us a very attractive employer. We have 1,700 employees from 32 different nationalities, of whom 51 percent are female. The international experience and diversity of our people enable us to cater specifically to each local and tourist market, giving all our casino resorts that special, local flavor and character. The common stock of our company has been traded on the NASDAQ Capital Market since 1994  under the ticker symbol CNTY. Our casinos and also our new developments are located in attractive markets with limited risk for new competition. We have a successful track record of accretive casino developments and acquisitions and we have great, near-term drivers for growth, including the racetrack and casino under development in Canada – Century Mile – as well as the new casinos in Poland and the U.K.
Your company has grown both by addition and subtraction. Why did you elect to sell out of Prague and South Africa?
In the Czech Republic, we did not like how the regulatory system evolved at that time. More and more casinos were popping up everywhere. Not all adhered to the rules without any real consequences. It was not a level playing field anymore. When we found a buyer at a reasonable price, we pulled out in 2009. South Africa was a real success story for us. We opened the first casino in the Western Cape province, the Caledon Casino Resort & Spa in 2000, and a few years later the Century Casino & Hotel in Newcastle, Kwazulu-Natal. Both were very profitable but the market neared full saturation and we did not see any additional growth opportunities for us there. In 2009, in the midst of the worldwide financial crisis, we were able to sell these operations at over nine times EBITDA (earnings before interest, tax, depreciation and amortization), a great exit.
Where were you able to reinvest the capital from these sales?
We shifted our geographical focus to North merica, especially Canada, where we now own four casinos and have a fifth under development.Also, since the South African sale, we have one of the best balance sheets in the North American casino industry, with a net debt to EBITDA ratio of below 1. In addition to managing casinos on cruise ships, Century's tent poles are three pillars: Colorado, Canada and Poland.
What is the attraction of each of these markets?
Colorado is where it all began for us in 1992. We still have two great properties there, one in Cripple Creek, catering to the greater Colorado Springs market, and one in Central City for the greater Denver metropolitan area. The attraction of Alberta, Canada, lies in the fact that there are a limited number of casino licenses available – there is a moratorium in place for new licenses – and that the regulator [Alberta Gaming & Liquor Commission] has a vested interest in the commercial success of the casinos because they invest in the gaming-machine equipment for each casino and thus become real business partners. In Poland, the regulatory system provides for a set number of licenses, which is tied to the population of each market. Again, similar to Alberta, there is a limit to the number of casino licenses and that provides for a great advantage for us as incumbents.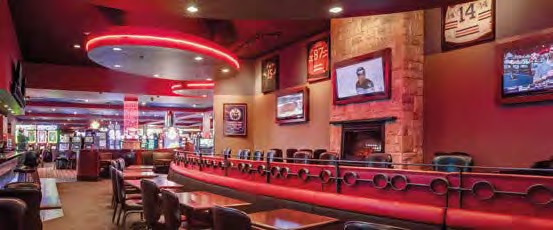 As a major operator in Colorado, how would you say casino regulation in the U.S. differs from that in Europe?
Gaming regulations in the U.S. are comprehensive and thorough in every aspect, going far beyond what is requested by most of the European gaming regulators. It starts with extensive background checks for each individual or company employed or interacting with the gaming industry, it continues with frequent audits encompassing all aspects of casino operations by inspectors of the gaming regulators. It is, however, a regulatory environment we are very comfortable with, as it is predictable and well defined. Employing a seasoned compliance officer, a culture of embracing rules and regulations, comprehensive ongoing training of staff and constant interaction with the gaming regulator help to stay on top of the requirements and expectations.
Seventy percent of your players are members of your loyalty program. What makes this marketing tool so powerful?
Seventy percent of Century's players are members of the Winners' Zone program in our two Colorado properties. We do not get percentages that high in other countries, where we operate. As competition amongst casinos is so intense in Colorado, the marketing spend as a percentage of revenue is the highest of any gaming market where Century is operating in. This means that our Winners' Zone program in Colorado comes with the best tangible benefits for players such as free play, free food,
drink and hotel offers, as well as participation in promotions for cash, cars, motorcycles, dream vacations, etc.
When you last visited with Casino Life, you had just opened Century Downs, in Calgary. How is it performing?
We are extremely happy with its performance! In Q217, Century Downs Racetrack & Casino increased net operating revenue by 3 percent and EBITDA grew by 11 percent. The EBITDA margin has been consistently over 40 percent since opening.
We have recently added 40 new gaming machines, to bring the total to 600. In August, we hosted a World Driving Championship event, which was a great success. We also invested in the infrastructure necessary to host thoroughbred races, as, from September on, we will have major live thoroughbred racing events, which typically draw even larger audiences and drive more revenue. In connection with Century Downs, we operate the off-track betting business in Southern Alberta through our 75 percent-owned subsidiary, called Century Bets! We have agreements with close to 100 racetracks throughout North America and worldwide for the sourcing of common-pool parimutuel wagering content, which we provide to off-track-betting parlors throughout Southern Alberta.
What is the status of Century Mile, near Edmonton?
The Century Mile racetrack and casino project in Edmonton, Canada, is our most exciting growth opportunity. We have already started the development with a budget of approximately $45 million and plan to open in approximately one year from now. It will be a multi-level building with a footprint of 48,000 square feet, initially accommodating 550 slot machines, restaurants, bars, a deli, an off-track-betting parlor and a grandstand, plus convenient parking for over 1,700 cars. This will be the only one-mile race-track in Western Canada and will offer a minimum of 100 race days per year. The casino will be open 364 days every year.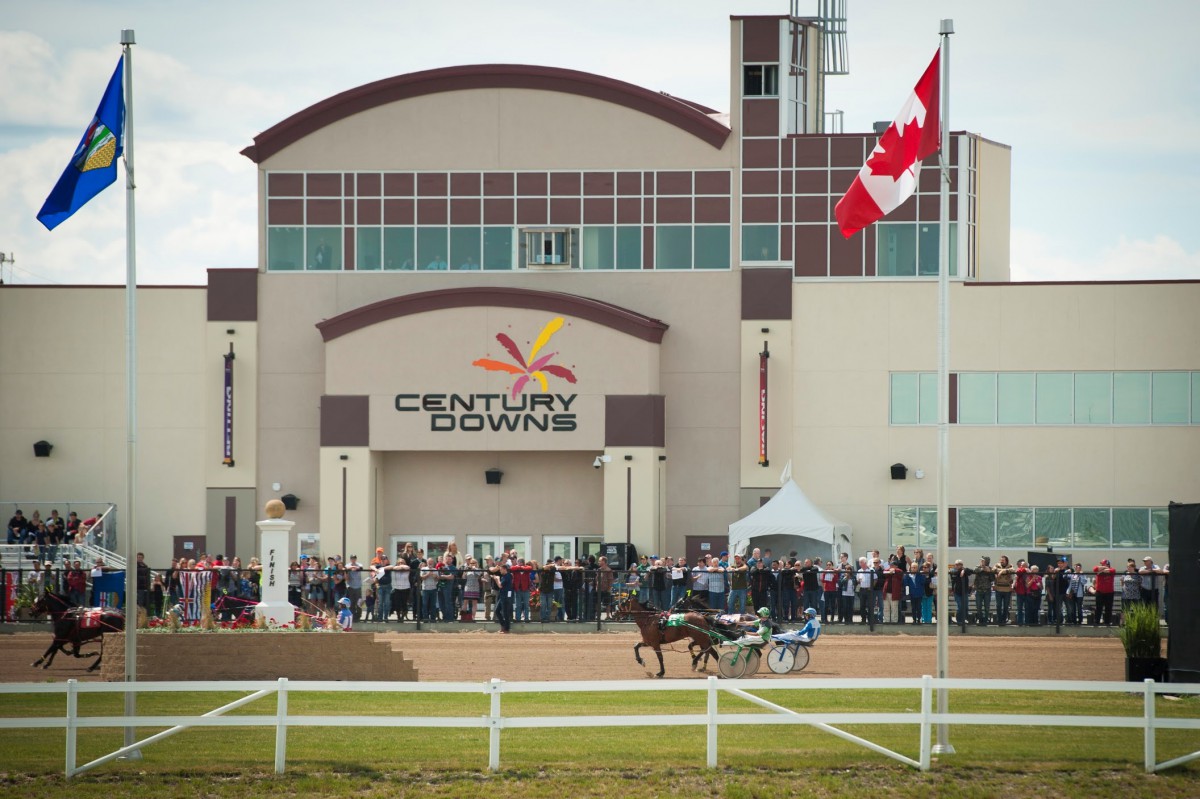 We are thrilled about this project for these three reasons: firstly, its location. We are on Edmonton International Airport land, right off of Queen Elizabeth Highway, the second-busiest highway in Western Canada, next to an Ivanhoe Cambridge regional shopping mall, a golf course and a cluster of hotels and restaurants, all in the south of Edmonton, which does not have any casino. In fact, the nearest casino will be about 20 miles to the north. Secondly, this project came about because the existing racetrack and casino, Northlands Park, has to close next year because their land lease with the City of Edmonton is coming to an end. This means that our existing Century Casino Edmonton in the northeast of the city will greatly benefit, because its closest competitor will fall away completely.
Thirdly, we look at the success we are having with the racetrack and casino in Calgary, which we developed two years ago and which generates almost 30 percent return on investment. It brought new gaming-machine capacity to the market and it increased the number of machines in the Calgary market by over 500. This new project in Edmonton will be bigger, better, in an even better location and will not bring new capacity to the market, because the existing racetrack and casino will close when we open. For all these reasons, we believe that our ambition to generate over 25 percent return on that investment has a really good chance of success.
You doubled down on Edmonton when you bought Casino Apex. How is that performing?
We renamed Apex Casino to Century Casino St. Albert right from the start, when we took over a year ago. It is located on its own parcel of land on the northwest city limits of Edmonton and at one of the main roads into the city of St. Albert. The transition to Century's culture was very smooth and welcomed and greatly supported by the very capable and committed staff and management. We implemented Century's set of procedures and controls, we identified synergies and cost savings, we replaced a few items, like the carpet on the main casino floor. As I mentioned before, we introduced the Century Casino brand and with this started the full rollout of our marketing strategies, encompassing marketing channels such as social media, website, newsletters, billboards, advertising in newspapers, radio campaigns, sponsorships as well as introducing our players' club, the Winners' Zone. We are also reaching out and supporting the local community and charities of St. Albert. We are continuing to host annual events such as Classic Car Tuesdays, which is a Show 'n Shine hosted in the parking lot of the casino each August. You've moved into Great Britain by acquiring a casino license in Bath.
What is your development timetable and can we expect to see an even larger Century presence in the United Kingdom?
We have acquired a casino under development in the U.K., in the city of Bath, one and a half hours west of London, by purchasing full ownership of Saw Close Casino Limited, the company that has the exclusive license for the only casino in that market; it also has a 30-year lease agreement with the landlord of a multi-level, mixed leisure development, including a 147-room hotel and various restaurants in the center of the city, directly opposite the very popular Royal Theater.
The acquisition price was just $766,000. In addition, we will invest approximately $6.4 million for the design and fit-out of the 15,000 square feet casino space, which will accommodate 18 gaming tables as well as around 60 gaming machines and live-gaming terminals. The entire city of Bath is a UNESCO World Heritage site and draws about 5 million tourists every year. Even more important, the immediate catchment area includes close to 200,000 people and we are the only casino in that area. We plan to open in the second quarter of next year and expect, again, an EBITDA return on our investment of at least 25 percent, once the property has fully ramped up. We have started to look at other potential acquisitions in the UK, but, for now, it seems that the price level is a little bit too high for our taste.
Can you tell us more about your most recent announcement about a casino in Bermuda?
In July, we submitted a license application for a casino at the Hamilton Princess Hotel & Beach Club in Hamilton, Bermuda, jointly with Hamilton Properties Limited, the company that owns the property. At this time there are no casinos in Bermuda. The Bermuda Casino Gaming Commission, following the enactment of the Casino Gaming Act in 2014, initiated the application process for the island's first casinos. We have been told that our application for a casino at the Hamilton Princess hotel is the only casino license application in Bermuda at this time.We would manage the operations of the casino, should a license be awarded. In addition, we would also provide loan funding for casino equipment. The Hamilton Princess hotel is Bermuda's premier luxury urban resort and truly a Bermuda classic. For over 130 years, the Hamilton Princess Hotel & Beach Club has stood as a symbol of luxury and service. 
It has been beautifully renovated with stunning new amenities. The luxury resort features 400 rooms, 45 suites, 13 junior suites, four restaurants, a spa, retail, 15,000 square feet of meeting space, and a marina and beach club with a beach that is exclusively for hotel guests. The casino, with approximately 12,000 square feet of gaming space, will feature 17 gaming tables, 200 slot machines and an automated roulette machine on its main casino floor, high-limit area and salon privé.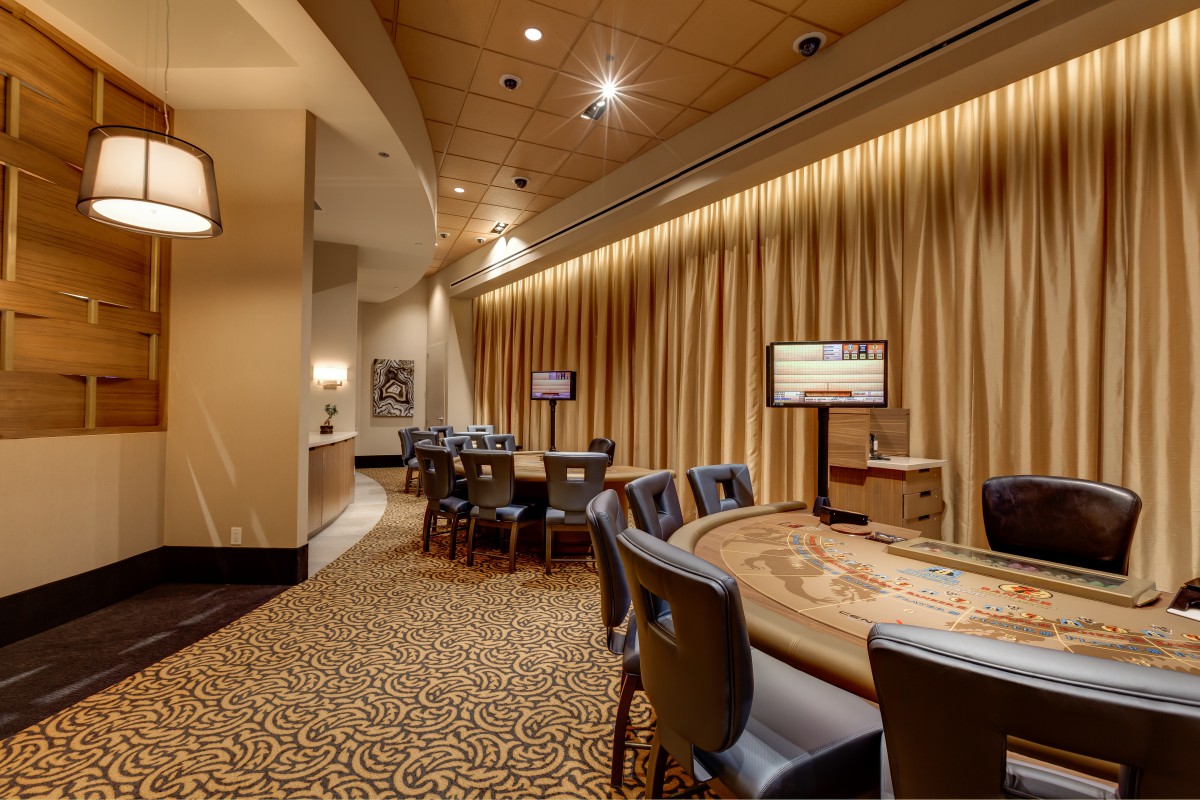 Given Century's manifold revenue streams, how is the company performing this year?
The second quarter reflected good revenue performances from our top three operating segments. In local currency, Canada was up 11 percent, Poland was up 4 percent and Colorado was up 3 percent. Year-to-date, revenue is up 8 percent on a consolidated basis. We are happy with the underlying strength and stability of our geographically diverse portfolio of casino assets. Canada remains our strongest segment, generating 38 percent of our consolidated revenue and 54 percent of or consolidated EBITDA. The U.S. operations in Colorado contributed 21 percent of revenue and 23 percent of EBITDA, while our casinos in Poland generated 38 percent of the company's total revenue and 19 percent of EBITDA. In June, we opened the largest casino floor in Poland, at the Hilton hotel in Warsaw, the country's most important gaming market. Whilst the casino at the Marriott hotel in Warsaw has been our flagship property in Poland since Day One, we have had a second casino license for some time and now found the perfect location to make the best use of it at the Hilton. This new casino offers 24 gaming tables and 70 gaming machines, and is already very popular with locals and tourists alike. In Canada, the recently completed renovations of the gaming floor and VIP rooms at Century Casino & Hotel Edmonton, which were specially geared to the Asian players living in the greater Edmonton area – and the Casino St. Albert which we acquired at the end of last year – will generate substantial positive impact over the coming years. We also opened more ship-based casinos, including one catering to the Chinese market, cruising out of Shanghai on four-day trips to South Korea and Japan. A handful of new projects and opportunities are on our table right now, some green field development opportunities, some acquisitions, all in attractive markets with high return on investment potentials. It is too early for detailed disclosures, but looking at our track record of adding new casinos, you could expect one or two new ones in the next 12 to 18 months.
David McKee has covered the casino industry for almost 20 years and his day-to-day thoughts can be found in "Stiffs & Georges" at LasVegasAdvisor.com. For Casino Life, he has written several profiles of suppliers and operators. Other publications in which his gaming-relating writes have been found include Las Vegas CityLife, Desert Companion, Las Vegas Weekly, Casino Executive Magazine and several others. He lives in Augusta, Georgia, with his wife Jennifer and their three cats.