Interview in Las Vegas with Dave Jacoby COO Lucky Dragon Resort Casino
Lucky Dragon is an exciting new Las Vegas hotel-casino catering to Asian travellers, which has been opened for nearly 6 months. Could we commence the interview with a brief history of the Hotel Casino, from its first initial concepts to design and building?
Lucky Dragon is Las Vegas' first and only casino resort built from the ground up to accommodate the city's important Asian customer base. Our resort was designed to accommodate the hospitality standards of today's global Asian tourist through authentic F&B offerings, Asian style casino gaming, Asian language staff and signage, and countless additional design and service details.
What would you say are some of the unique aspects about Lucky Dragon Casino that set it apart from their rivals in Las Vegas?
Our restaurant roster features some of the most authentic Asian food found anywhere in Las Vegas. From dim sum, to grab and go bites, to exotic fine dining, to North America's largest selection of Chinese teas, Lucky Dragon has the highest quality and most diverse selection of Asian restaurant offerings of any resort in the US.
The Lucky Dragon restaurants, Pearl Ocean, Phoenix, Cha Garden and Bao Now. How come there are so many and what are the unique aspects of each?
Pearl Ocean serves lunch and dinner daily, featuring a menu of exquisite delicacies, as well as all-day cart service that has become synonymous with the dim sum experience. A live seafood room joins the main dining room, where guests can select live exotic seafood flown in daily to be prepared in both traditional and modern culinary styles.
Phoenix boasts a menu of cutting-edge culinary trends found throughout modern China. Kurobuta pork, deer tendon, abalone and countless other rare last December was an impressive occasion.
We had tremendous media coverage and visitation for the event, which really helped establish us as the premier Asian resort destination in the US.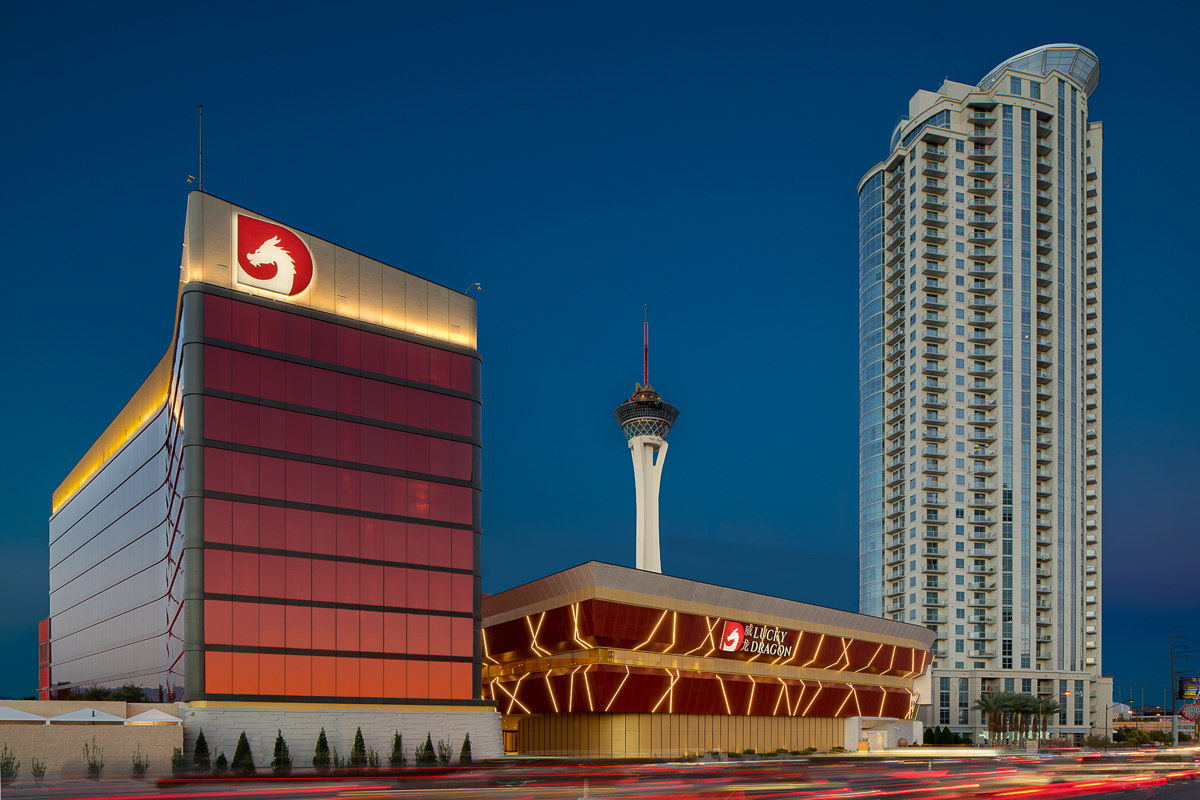 What aspects of your role do you find most satisfying?
There is always something new given the interdisciplinary nature of businesses such as casino resorts, which keeps the day to day very interesting.
Genting Resorts World Las Vegas is due for completion 2019. What kind of impact do you expect when it opens on the Lucky Dragon?
We look forward to welcoming Genting to the north end of the Strip as our neighbour. We think the North Strip will become the Asian epicenter of the Strip as Genting and further development shifts momentum North in the coming years.
The Spa and Tea Garden make for a very relaxing environment, and from a personal standpoint the tea is superb!
Thank you. Our spa partner Sothy's has facilities all over the world in addition to an incredible line of retail products. I would put our tea program up against any resort's program in the US. We have several rare teas that are usually reserved for dignitaries and heads of state that are exclusive to Lucky Dragon in the US.
Their clearly has been a great attention to detail with the design and build of the Hotel Casino.
Our team of designers and pre-opening staff spent countless hours drawing on inspiration from all over Asia to ensure attention was given to every detail of the resort.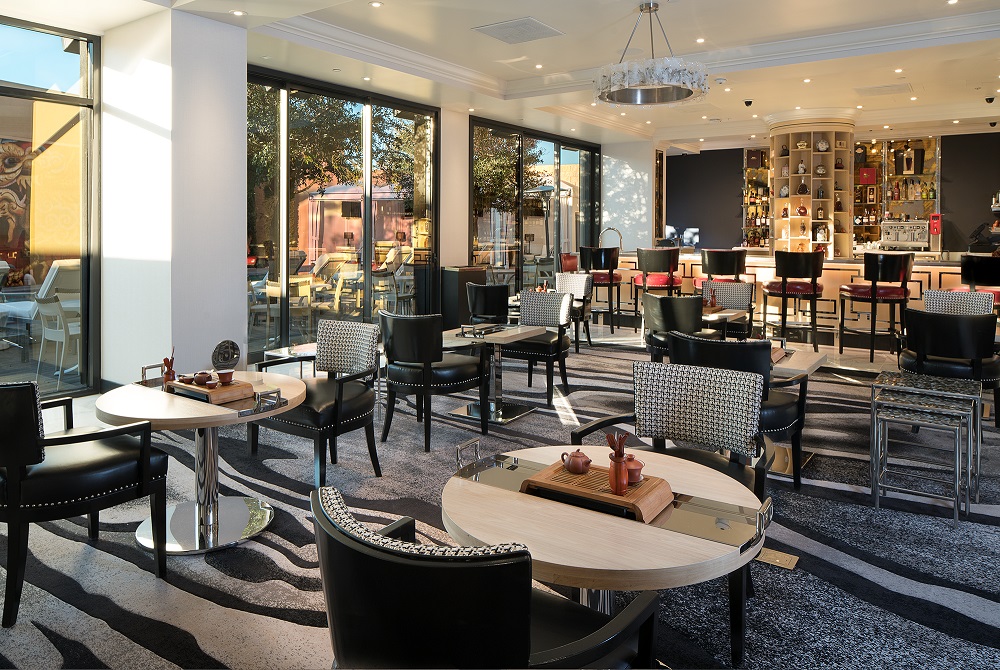 Does the location provide capacity to increase the amount of hotel rooms from the current 203?
At this time 203 rooms is our capacity, however I can't rule out the prospect of expansion someday.
What are the main goals for Lucky Dragon Casino in 2017?
Our goals are to continue providing world class service to our guests in all facets of our resort. Our first few months have already generated many regular customers and we will look to build upon this momentum to grow our loyal customer base through superior and authentic service throughout 2017 and beyond.
What are the most popular Table Games at Lucky Dragon?
Similar to trends seen in many casino markets throughout Asia, baccarat is our most popular game.
You have a representative mix of slots at the Casino ranging from Aristocrat, Bally, Ainsworth Konami & IGT. Have those choices been market lead or part of deals with suppliers?
We worked closely with all of the major slot manufacturers to ensure we had the best mix of games on our floor to suit our diverse customer base. We will continue to monitor our floor mix to ensure our floor evolves in lock step with the rest of the resort.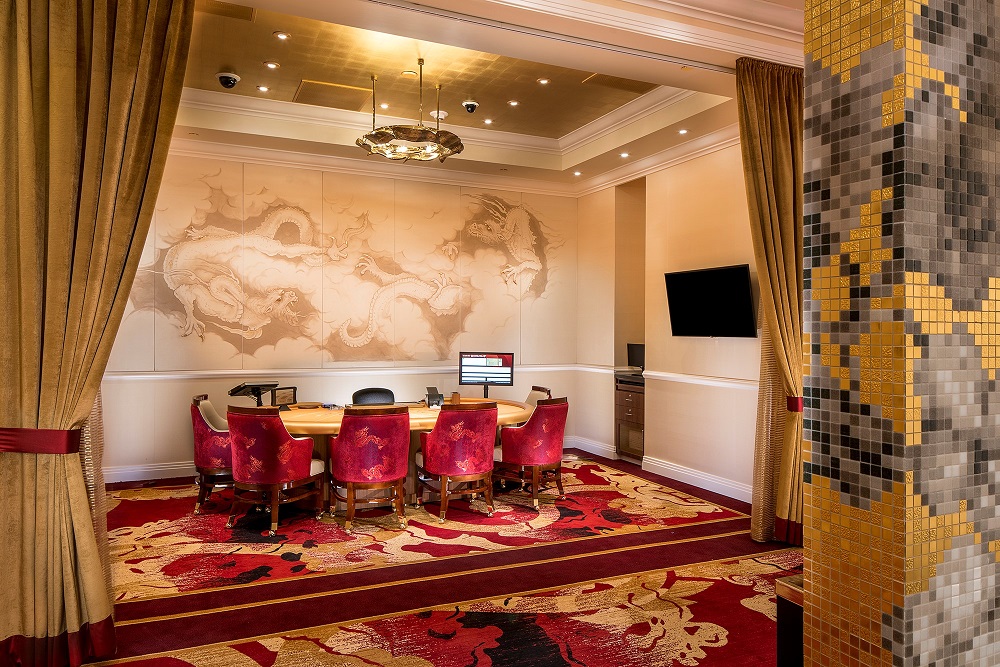 The Glass Dragon suspended above the circle shaped bar in the centre of the Casino floor looks superb! How did you and your team source such an eye catching and impressive showpiece glass sculpture?
The piece was custom made in Croatia over the course of about 9 months. It is made up of over 740 hand blown individual pieces of glass and weighs over 1.25 tons. It is the centrepiece of our resort and one of the top "selfie" spots in town.
Casino Life is introducing a restaurant review; would you be up for one of our journalists to visit?
Of course!
Do you travel out to Macau and China regularly and will you be attending G2E Asia this year?
I have taken many trips to China and Macau over the last few years and hope to make it to G2E Asia again this year.
Peter White  In addition to his role as Publisher of Casino Life and Bingo Life, Peter also undertakes interviews with leading Casino operators. He has travelled extensively over the course of 16 years, visiting Casinos World Wide as well as attending the leading
gaming industry exhibitions and conferences. Peter is also Vice President, International Operations for leading US based Gaming industry consultancy, WhiteSand Gaming LLC and a Director at Screentrade Media Ltd, a leading International Publisher specialising in the Cinema Industry.