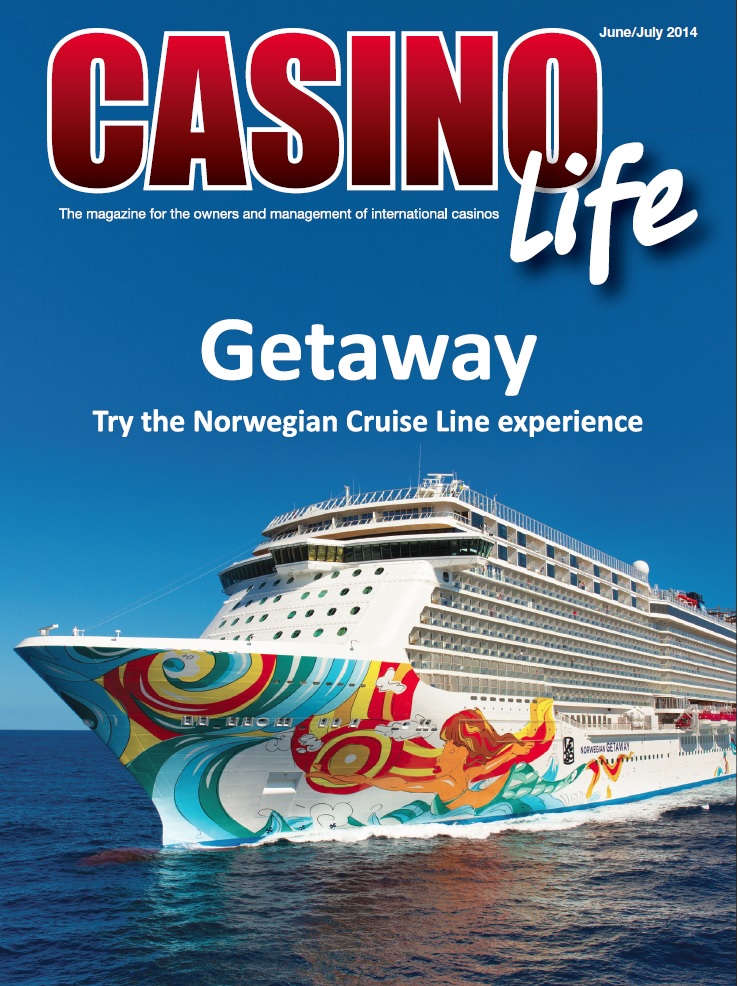 Due to the resounding success of Norwegian Breakaway, which is the first of Norwegian's two new 146,600 gross ton, 4,000-passenger  ​Breakaway class vessels with the first launched in April, 2013; followed by Norwegian Getaway in February both of these will be followed by two further Norwegian Escape and Norwegian Bliss vessels with the first scheduled for delivery October 2015 followed by the second in Spring 2017. Casino Life caught up with the Vice President of Casino, Jim Abbas during a brief break in his busy travel schedule
It has been a year since we last spoke, how has it treated you?
It has been a great year. We launched two new ships, ordered two more, and had our one year anniversary as a public company. I was even able to take a little vacation in Hawaii with my wife on Pride of America. Having never been to Hawaii, I could not imagine a better way to see one of the most beautiful places in the world. Now we need to get gaming approved for the Pride of America.
How was the maiden voyage of Norwegian Getaway in February?
The maiden voyage of Norwegian Getaway was simply amazing. Since it was our second ship launch in less than a year, our team members were very well prepared for the maiden voyage.  The guests who sailed told us over and over how great the new ship was and how they loved the Miami vibe.  
These orders will amount to a total of 10 with the German Ship builders MEYER WERFT which is a clear endorsement that Norwegian is pleased with the quality of the craftsmanship of the company.
Meyer Werft has been an outstanding partner. Their state of the art facility greatly reduces build time and the quality is top notch. Their team is very easy to work with, and quick to assist with any issues that may arise in the build process. We are excited to continue our relationship for two new ships, Norwegian Escape and Bliss coming out in 2015 and 2017.
The responsibilities involved with the fit out of the Leisure Gaming areas of these Ships must require massive amount planning and organisation from personnel, supply of equipment fitting out and testing.
How early in the process are you involved with the new Vessels once the building has the green light and what are amongst your first tasks?
My team and I are involved from the very beginning. We start working with the Architects long before we have the ship contracted with a yard. The first task is determining the correct locations for all our venues. Having the right adjacencies for all the outlets including the casino, bars, theatres, and dining facilities determines the flow of guests and their overall satisfaction when they interact with the final product. The layout of a new ship can make or break a ship.
Once the location of the casino is determined, it is off to the races. We locate the Cage, Players Club, VIP room and other essentials before we begin laying out slot and table games making sure we build an open and comfortable floor plan for our guests.  Our team reviews the layout several times to ensure we offer the perfect product to our guests within the ships structure.
It must be a very satisfying feeling for you and your team when a new vessel takes to the sea on its maiden voyage.
Words cannot describe the feeling of launching a new ship. It can take up to two years from the time you start the design until the ship sails for the first time and the maiden voyage when you find out if your vision has translated into a success. Based on the overwhelming responses from our guests, all of our hard work has paid off and I could not be happier.
How are trends influencing the design and layout of the Vessels gaming areas?
Norwegian has changed the face of gaming in the cruise line industry. When I first started at Norwegian in 2008, we had gaming floors with the best the 1990's had to offer. From outdated gaming product to stools versus chairs we needed to evolve. Since then, we have completely revamped our casinos. We changed our layouts to provide additional space and comfort for our guests. Spent millions on new gaming product, and replaced the stools with comfortable gaming specific chairs.
From a gaming technology standpoint, we are leading the industry as well. We have embraced new technologies such as in-room, mobile, and community gaming. On our newest ships, you can even use your cabin key or players' club card to download gaming funds directly to your favorite slot machine with use of a personal PIN, eliminating that unwanted trip to the ATM.
On our newest ships we are utilizing the Bravo table games tracking system from Genesis Gaming Solutions. The many land based casinos have moved to electronic table tracking. Following the trend, we took it to the next level by automating the recording of actual hands dealt. Their system allows us to track the actual hands dealt to an individual guest utilizing sensors located below the table top. These sensors track when a card is dealt, a spin on roulette occurs, and when a roll of dice on craps occurs. The key advantage to this system is the ability to reward the correct players. When a Blackjack player is playing heads up with the dealer at over 120 hands per hour, they are getting rewarded based on the actual hands versus the assumed 60 hands per hour that most casinos use for their average on Blackjack. This is a win/win solution where a player earns what they actually deserve.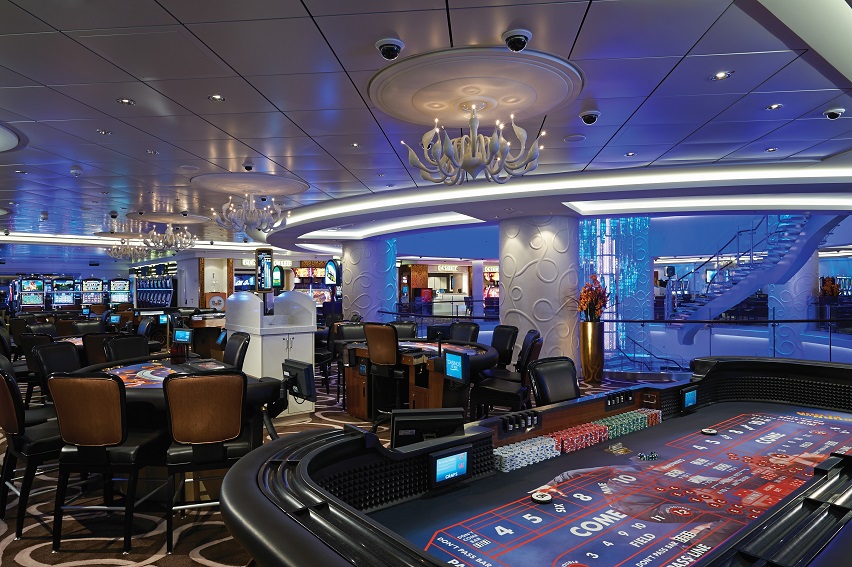 What customer trends are you seeing across your gaming areas?
Customers are becoming more demanding. They insist upon having the latest gaming product because they have become accustomed to having it at their local casino.  The old cruise line philosophy of a captive audience will play whatever gaming product you have does not work. We use a lot of multi-denominational product so that all guests have the opportunity to play the product they want at their preferred price point. If you had spoken to me six years ago I would have never considered having a multi-denominational slot with the credit options of $25, $50, $100. Now we have them on every ship.
What EGM manufacturers and specific game themes are your best performers?
We have seen a significant change in the products guests are now playing. Smaller manufactures such as MultiMedia, Konami, and Aruze have gained a very strong following with their products. Manufacturers who were predominantly known for their low denomination product are now seeing success in high limit rooms. Most of the trends we are seeing in manufacturers and themes relate to our target markets. Macau and other properties in Asia support many high limit slot machines, similar to the Northeast markets in the United States. When we move south into the Caribbean, our guests are demanding less high limit slot machines and more 1 and 2 cent slot machines.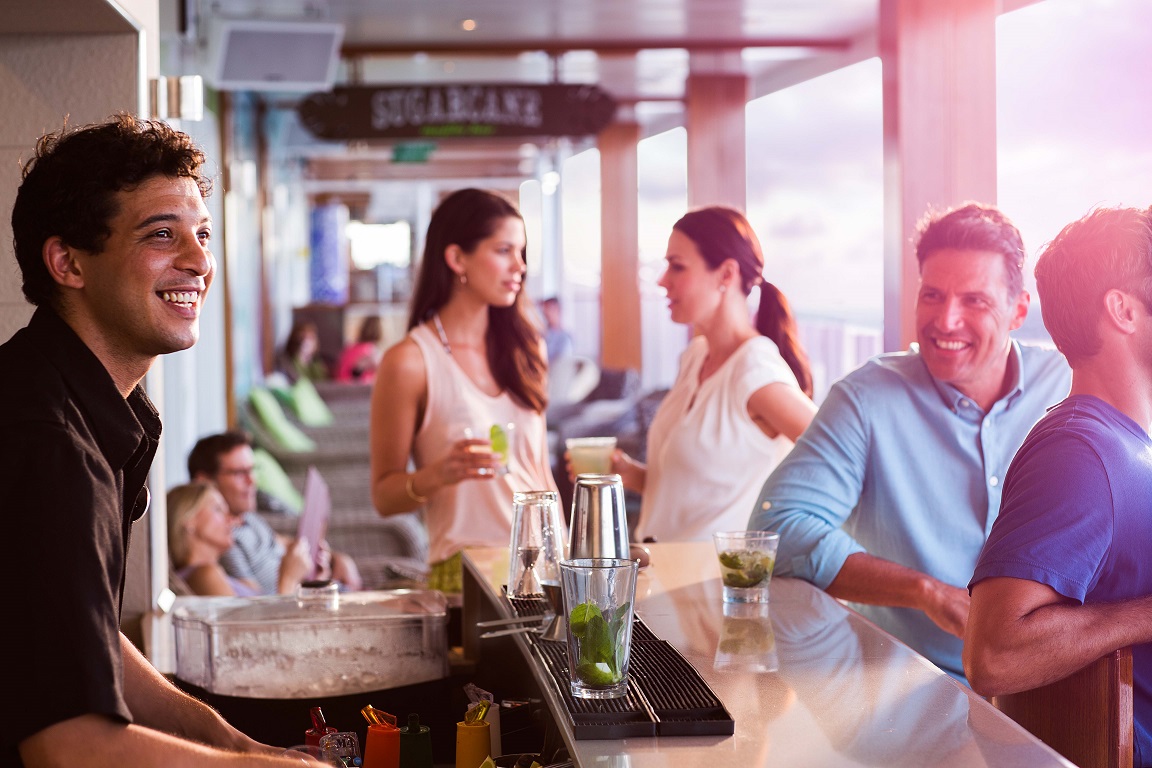 Do you have your own in-house EGM maintenance and support staff, or do you use an outside organisation to deal with the management and maintenance of your machines?
With our operations operating in international waters, we have our own internal technical team to repair slot machines, shufflers, and any other electronic devices we may use in our casino operations. Since we are constantly moving around the world, it is not cost effective to hire an outside team to perform maintenance and repairs because you never know when and where they will be needed.
In my experience from land based gaming, outsourcing can be a practical solution for smaller venues, or if you have a large project where you need to augment your team for a short period of time.  With outsourcing your technical team, you can reduce expenses, and increase uptime by having a trained technician who works on slot machine on a regular basis. In larger facilities, down time is too costly so having your own team of technicians is more practical.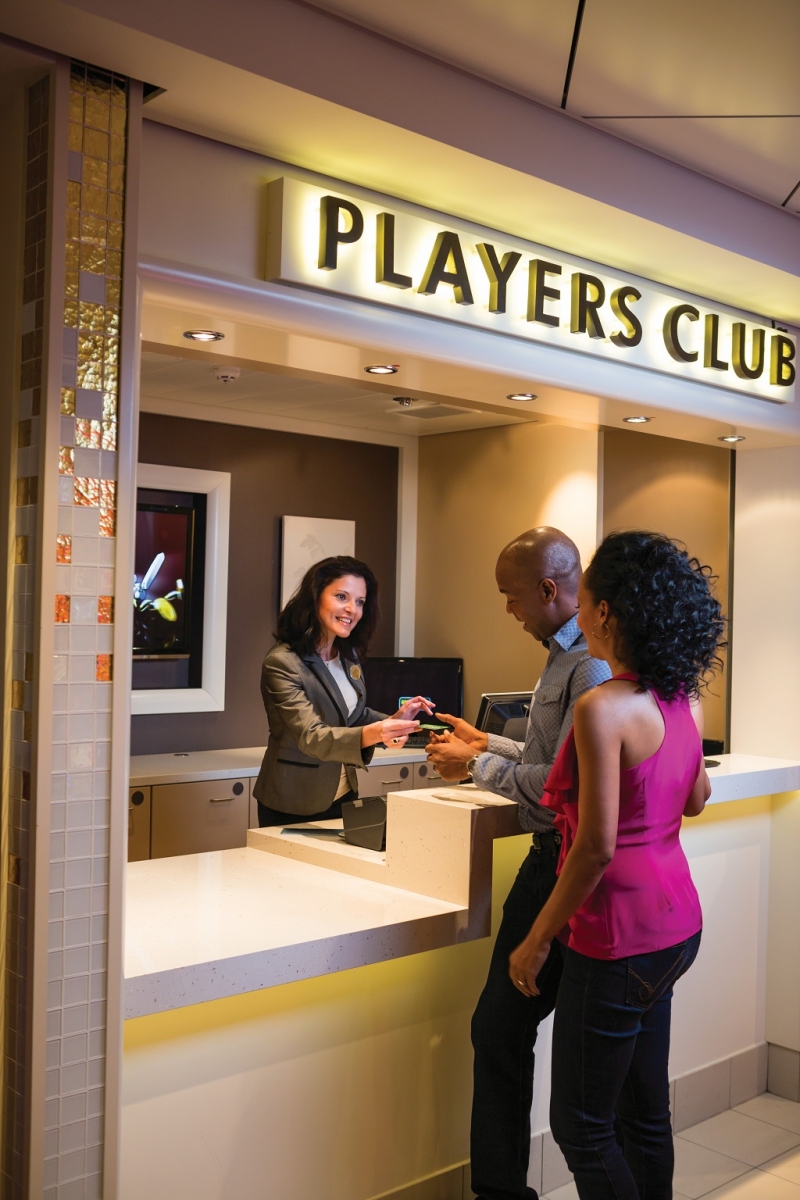 What is the Norwegians policy as far as training of staff on the latest EGMs?
When we introduce a new slot machine for the first time, we have the manufacture send out technicians to our ships and train our staff. Doing so ensures that our games are set up properly and that our technicians are appropriately trained to diagnose potential problems with a new slot machine. 
How do you see EGM use changing in Cruise Liners Gaming areas?
Our slot players are very similar to the US gaming market. Throughout the years, we have reduced our stepper footprint and replace it with additional video reel product. We have seen a strong uplift in Action Gaming video poker, their unique products are in very high demand on our ships.
What do you feel is missing from the current EGM product that will help Norwegian in the future?
I have always thought that downloadable gaming would be huge success on cruise ships. The reason being is that our guest demographic can vary greatly from week to week. The ability to quickly adjust game theme and denomination to match the incoming guests would be a great advantage. Each time I look at the downloadable product I find that the manufacturers are overpriced. Gaming regulations, proprietary technologies, and pricing have greatly slowed the adaptation of the technology.  As brick and mortar gaming continues to merge with online gaming, it is inevitable that slot manufacturers will need to continue their investment into server/cloud based technologies. All one has to do is look at social gaming on Facebook to see one possible outlook. Gamblers love to show off and what better way to do so than posting your big win on Facebook.
Another item more specific to us is the ability to have multi-lingual slot machines and Player Tracking systems. Konami has added multi-lingual features to their player tracking system which is nice, but slot machines are typically only offered in one language at a time.
And finally how is the year ahead shaping up and do you plan to take a vacation and if so will it be on the high seas or terra firma?
2014 looks to be another great year at Norwegian. If you're a gambler, there is no better cruise line to sail on unless of course you are me and cannot gamble on Norwegian ships. My plan is to take a little time off this fall and explore the Adriatic on Norwegian Jade. I love the fact that I only have to unpack once, there is non-stop entertainment, and I get to see so many beautiful countries in a single vacation.
What innovations in Casino operations in recent years have most impressed you?
The Bravo table games tracking system by Genesis Gaming is one of the best new products I have seen. Being able to track actual hands dealt versus using averages allows us to reinvest in the correct players. They have an RFID version as well that allows you to track actual bets whereby a casino could calculate theoretical win the same way you can with slot machines.  At this point, the cost is still prohibitive to most casinos.
What is the mix in the Casinos between traditional table games and EGM's is it for example an average of 60% slots vs 40% tables or can it vary.
The mix of an on-board casino may vary greatly depending on the market where it operates. Our US originating cruises have many more slots than table games. Ships that predominantly sail in Asia have gaming floors are dominated by table games.
Does Norwegian provide online gaming for passengers?
We do not. Online gaming has many regulatory hurdles in which to operate. Many of the online jurisdictions are not stable at this point.  We will continue to focus on delivering the Best gaming product at sea.