Investing for the Future 
Damien Connelly visited CASINO 2000 to meet with Guido Berghmans 
With 330 machines (soon to be 340) and 6 live tables, CASINO 2000 may not be the most impressive building, but I think it is one of the best run casinos in Europe. The numbers prove this: while casino GGR (gross gaming revenue) is down 33% Europe-wide since 2007 (excluding the UK), CASINO 2000 has seen its GGR reduce only 2% since 2007. It has significantly outperformed the European market average. 
Even so, commented Mr. Berghmans, "we must stop the decline...We are hitting the (marketing) drum faster and faster; with activities targeting customers more frequently." Of course, not everything can be controlled, as Mr. Berghmans noted: "Last year our revenues declined 4.9%, which was due mostly to the snow. We had 19 snow days during January, February and March 2013. On these days our revenues were 60% of their normal levels. So far this year, our revenues have not fully recovered, even though the weather has been much better and we have had no snow days to deal with." Add to this a smoking ban covering the live tables area and a large section of the slot floor, and the pressure on GGR becomes even greater. Given how good an operation it is, if CASINO 2000 is struggling to grow its revenues, then this shows something new needs to be tried. That something could be cashless gaming, which it is rolling out across its property. 
Will Cashless Bring More Cash?
CASINO 2000 has chosen the cashless solution from DRGT. Commented Mr. Berghmans: "We will eventually roll-out the DRGT cashless system to all 340 of our machines. This DRGT system is very robust as every slot machine has a computer inside it with a built-in memory that stores all the machine data for a certain period of time before downloading our machine data to our server. This DRGT system effectively gives us 340 individual backups." "We had previously an IT problem with our (old) online system, when a data switch failed. This meant we couldn't use a large part of our online system. With our new DRGT cashless and online system, if our online system were to break, our machines would continue to work normally." "We used to operate the Atronic online system, but we switched to the DRGT system. If you take the cashless system from DRGT, you automatically have to take the online system from DRGT. It even has a Reception module, which we are introducing. That will be a big benefit for us as it will allow us to have one single database for all our customer records and transactions."
This single customer database should help with its marketing and sales activities as it seeks to 'beat its drum faster and faster' in order to grow its revenues by attracting more people. Another way it hopes to attract new customers is by offering a non-identified cashless card; what it calls its 'blue' card.
Recently the casino introduced its 'orange' card that requires registration; and an anonymous, lower-cash-value card will probably be introduced very soon, as Mr. Berghmans stated: "In the future we will have next to the orange card a blue card, which is anonymous, with a €250 limit; the orange card is identified and has a €2,000 limit. The €250 limit is usually enough for the type of players who visit us during the weekend, who are normally small-to-mid-level players who change machines more frequently. At the moment we have been testing for three weeks to ensure the system works correctly. Once that is certain, we will launch the blue card which has no need for players to provide identification." This move away from identification is also seen with a total change in the layout of the reception area. This is the final part of its major investment program.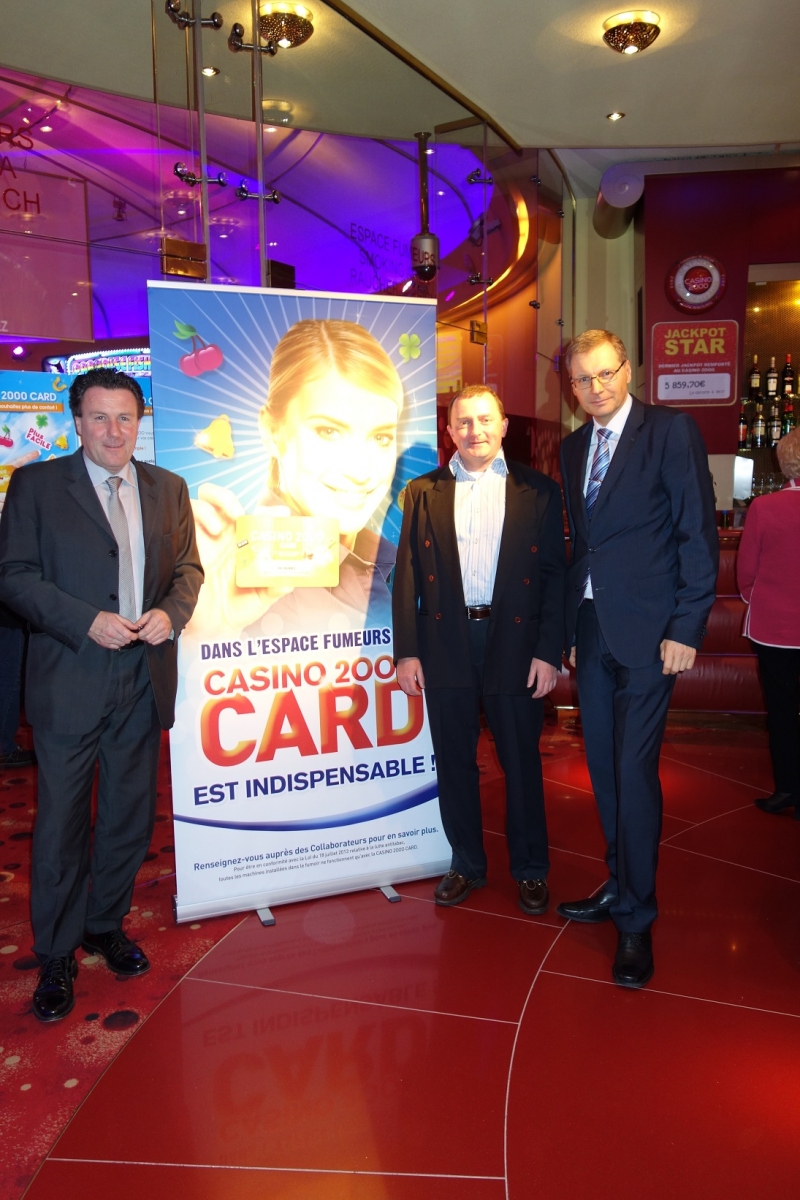 In trying to attract more people, CASINO 2000 is nearing completion of the third phase of its extensive development and refurbishment programme that started back in March 2009. In total, the owners have invested well over €60 million since 1999. This investment has seen the casino add the Chapito event hall capable of hosting concerts for up to 2,100 people, a 4-star hotel with 31 rooms, and with the last major redesign being a complete layout change to the reception area and ground floor (due to finish June/July 2014).
With player identification required for the table games area only, the refurbished layout will see the main reception desk at the entrance to the building take on a general role for the likes of conferences, events, and the hotel, with the duties for player identification moved to an internal location; allowing for both a more efficient customer flow and improved player management/protection. Specialist casino staff will have more time to deal with identification queries than reception staff would have, supported by facial recognition technology to further ensure banned and/or inebriated players do not enter the gaming area. Moving the identification process for the table games inside the casino should also improve the customer experience of the non-gaming facilities. The variety of facilities available at CASINO 2000 arguably makes it the only casino resort complex in northern Europe.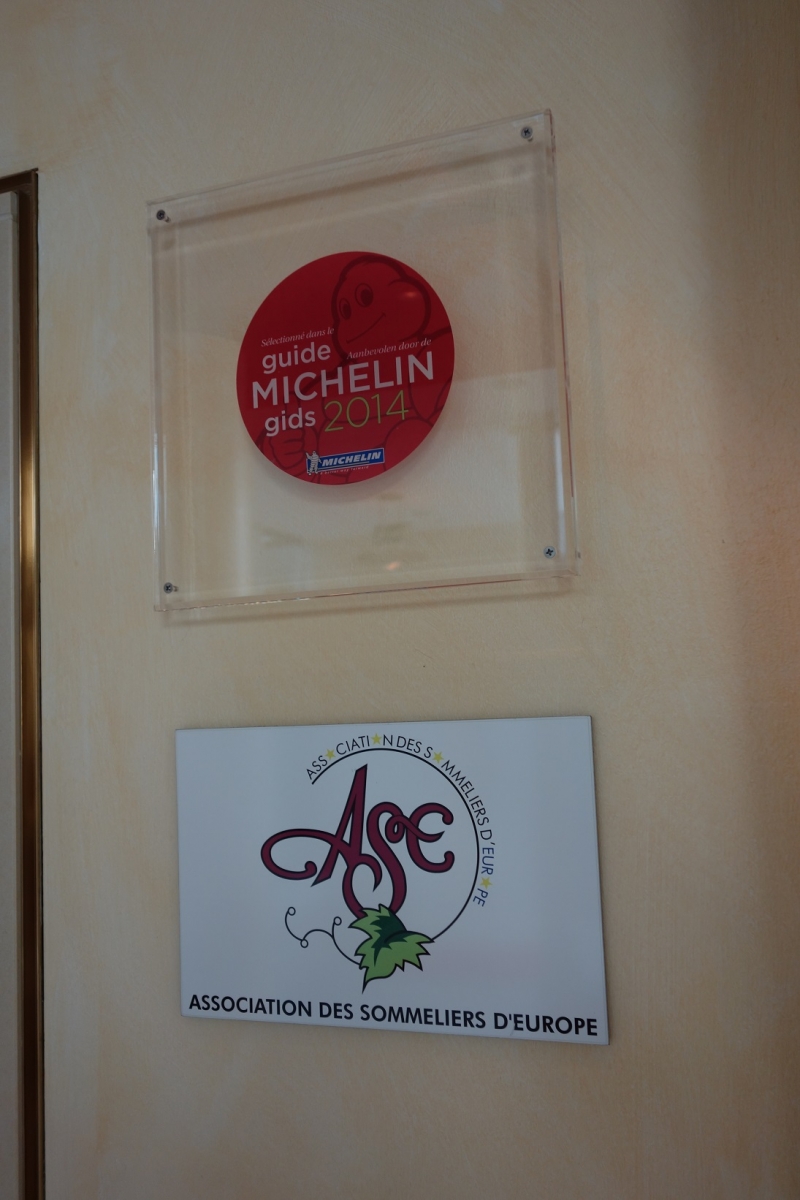 As Mr. Berghmans stated, "Our new event hall - Chapito - brings us a lot of people that are not necessarily dining. So we are now offering more concert and event tickets without the obligation to dine here. We leave the choice to people; they can buy tickets with dinner to take  advantage of our package price, or of course they can come here for the concert and dine elsewhere." "A lot of casinos, and even casino groups, are looking at closing their restaurants. They say they are concentrating on gaming now. Let's go to the core business. And they close everything. And it's not understandable. People who open restaurants have to make money from it. We don't. We just have to run it in a way that our restaurants don't lose money. A lot of other people can make money opening and operating restaurants, even now in the crisis.
Why can't a casino do the same?
"The idea for restaurants in casinos is to bring people in. If people go out, they mainly do so to eat out. And many casinos that opened restaurants have targeted them at gamblers so they have something to eat. But that doesn't work. We mainly use our restaurants to bring people in from the outside...Restaurants bring people to casinos." The restaurants available in CASINO 2000 offer excellent food at great value: Le Manège restaurant offers a fantastic buffet including a variety of wines for only €21.50; the Purple Lounge menu starts at €15; and Les Roses gastronomique restaurant (Michelin Guide) offers a 7-course menu for only €69. For comparison, I had lunch in a local brasserie restaurant in Mondorf-les-Bains, and for just one course it cost €31...which shows just how superb value the F&B options are at CASINO 2000. This value-quality combination explains why they do over 120,000 covers each year in the casino resort; helped significantly by an excellent F&B team that includes Thierry Corona, President of the Association of European Sommeliers; as knowledgeable about wine as anyone possibly could be. As great as the F&B is at CASINO 2000, most of the 540,000 annual visitors are visiting the casino. Its GGR split is 5% live tables and 95% machines. Of its total revenues, over 90% come from gambling activities.
Its slot floor has a range of machines from all the large manufacturers, namely Aristocrat, Aruze, Atronic (Spielo), Austrian Gaming Industries (Novomatic), Bally, IGT, Konami, and WMS. The abilityand speed to place new machines on the floor is constrained by the authorities, as is the case in pretty much all legal gaming jurisdictions. "With our new government, we are waiting for authorisation to place the new machines on the floor. We have these machines already in stock...We will have lots of new machines this year. That is important; that could help increase our GGR...and our new cashless card and new gaming space. When we began with the expansion of our casino, we had 155 machines, and now it's 330 in the same space. That makes our floor quite busy."
Will new machines bring new customers and higher revenues?
Long term, I don't think so. Neither does Mr. Berghmans: "The casino industry is slow in evolving and old-fashioned. The new generation is looking for something different from what slot machines offer. Even the online business hesitates to buy landbased casinos. They look at it and see the difficulties we are facing in landbased casinos and think: 'If they can't do it, then we probably can't do it either'."
"Look what William Hill is doing with its online live tables. It's a really friendly service. If you're outside the UK, you can't participate; they are one of the few operators who do restrict players who are not in the UK. But you can watch the tables and the bets being made. They have Blackjack tables with stakes that are incredible; each box played with £800 to £1,000. And you can see that they have a few of these tables, and that they are real players behind the bets."
"The casino industry needs a new product. Like the time in the cinema industry when you had rattling seats. We need something new, that you can't do at home. Where you have to go to a casino for an experience. It's not the operators who will invent this; it will be the manufacturers who develop this...or a startup company from outside the industry. In my opinion, there's no product on the horizon at the moment that will help the industry grow significantly and help attract more customers."
This 'interesting product' (or products) will hopefully be developed soon. Our European landbased industry has seen a 33% decline in revenues since 2007. We cannot afford to lose another 33% of our revenues. As one of Europe's best casinos, CASINO 2000 is in the ideal position to lead from the front and show other casinos how to successfully compete for the hearts and minds of our 'future customers'. Our 'future customers' will have their gambling and entertainment needs met by 'future casinos'. What will these 'future casinos' look like? CASINO 2000 is as likely to find an answer to this as any casino in Europe.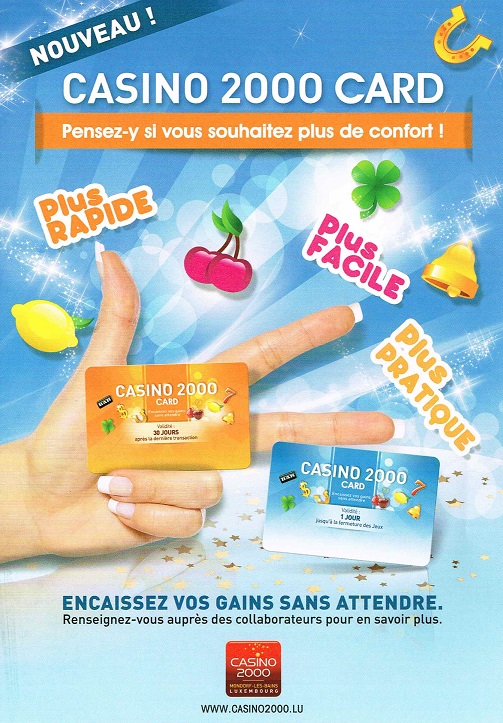 As we were saying our goodbyes, Mr. Berghmans made reference to the value business-to-business (B2B) magazines provide our industry both now and in the foreseeable future: "I seriously think that B2B magazines, whether printed or digital, are indispensable for our industry. They are very efficient at disseminating news, information and opinions of industry leaders to the interested public at large.
Especially in the difficult times we are all facing, knowing that we have to change our offers and our approach to the market, it is more than important to receive pre-selected high level and important information on a regular basis. Products from our suppliers, strategic reflections from other operators, concrete actions and results: this knowledge is essential to avoid errors and for being able to choose the right solutions for a successful renewal of our casinos."
On that note, with a big smile on my face, I left the building knowing Mr. Berghmans and his CASINO 2000 colleagues will find the right