The Man Who Revolutionized Casino Entertainment 
Steve Karoul interviews Tom Cantone Senior Vice President of Sports & Entertainment Mohegan Sun
Casino entertainment is an often misunderstood area within today's modern casinos.  I was recently able to catch up with Tom Cantone at the Mohegan Sun Casino which is the second largest casino in North America today.  Tom Cantone is one of the nation's top entertainment marketing executives who has been a leading trendsetter in the entertainment, resort and casino industry. He was just voted G2E's Entertainment Executive of the Year this past year in Las Vegas, and is stacking up awards these days for a reason. Most recently the Academy of Country Music Awards will present him with two unprecedented awards in Nashville in September for Casino of the Year. He has revolutionized how to market casino's today with key Event Driven tactics. But it all started many years ago when Cantone broke the traditional casino entertainment programming by doing away with Vegas style acts and introducing American Pop Culture into casino marketing plans.  Venues Today magazine said it best – "Tom has honed a highly effective marketing strategy that has helped change the entire casino industry".
I asked Tom what is the driver that makes him appear to know how to market today's casino? Tom said, "I have always believed that whoever knows how to drive volume should be the person running modern casinos today.  Put people first, meaning your team and your customers, with today's hottest artists and you win the day – every time.  And, the cool thing about this is, you don't have to be the biggest casino on the block to do it. At the Sands in Atlantic City, we were one of the smallest properties on the Boardwalk, but we became the Borgata of our time with how we marketed our brand to the next generation of players".  Cantone's innovative use of entertainment during his tenure as the marketing head at various casinos differentiated those casino brands from all the rest.  It was a new strategic strategy that leveraged the hottest names of their day.  "There is no age restriction when you bring in American's Pop Culture to a casino near you."  Everyone wants to be young and be where the Event happens."  "Making memories is the by- product of what casinos actually produce. All casinos basically offer the same products:  slot machines, table games, hotel, name restaurants, spas,  claims of customer service but what separates you from all the rest is the 'Personality of the Brand'. And that is driven by high profile entertainment events that everyone talks about instantly now on social media.  You can book an event that will be communicated around the world in seconds and sold out in minutes.   People will know your brand by the people you book which best defines you.  The end result is Event Driven volume."  They actually do all the marketing for you. How cool is it to ride the marketing coat-tails of the biggest names on the planet without spending a fortune to do it.  Social media changed all that.  I've booked shows where I didn't spend a nickel.  Traditional advertising is almost gone.  Roger Gross, Publisher of Global Gaming Business Magazine said of Cantone – "If you wanted to name one guy who changed casino entertainment, and made it sexy and hip to play a casino, that would be Tom Cantone".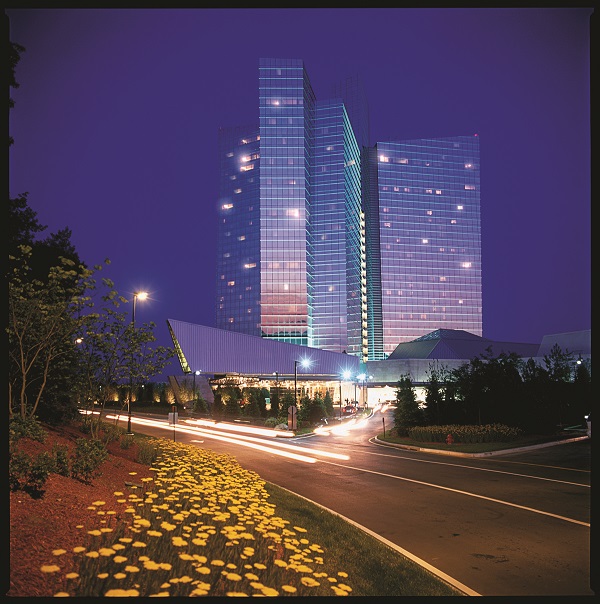 Some of Tom's more unique Event Driven marketing coups were the only reunion of The Sopranos at Mohegan Sun after being off the air from their historic HBO run as the highest rated show in TV history. Sadly, it was the last appearance with James Gandolfini and the cast together. Cantone started the first ever meet/greet events with The Sopranos while at Foxwoods Casino in CT.  Stevie Van Zant wrote: "The Sopranos cast appearances that Tom started were as groundbreaking for the casino as the show was for TV".  Tom also got Al Pacino to make his only casino debut in a special one man show called One Night, where one of America's most famous movie stars decided to do his first ever appearance.  Those two are high on Tom's list of casino debuts which also include:  Eddie Murphy, Beyonce, Taylor Swift, Bruno Mars, Robin Williams, Billy Crystal, Bruce Springsteen, Billy Joel, One Direction, Katy Perry, Jennifer Lopez, etc. The One Direction booking was the number one tweeted news maker providing the Mohegan Sun Casino brand as the most talked about brand on the worldwide web all over the world.  Now that's casino marketing.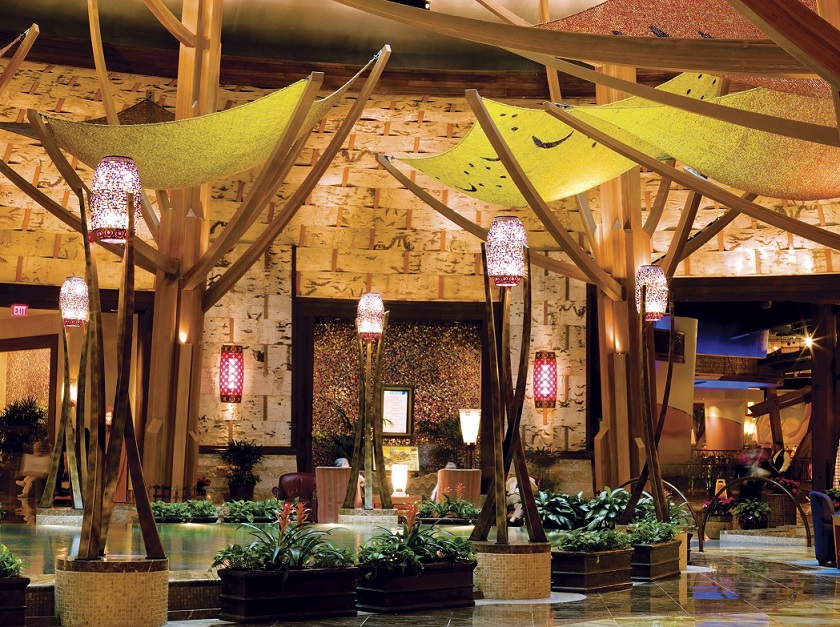 He got Jennifer Lopez to do her only live performance of the year in 2012 to celebrate Mohegan Sun's 15th Anniversary. She was the most sought after female artist and was Women of the Year on every magazine cover, judge on the American Idol television series and hot seller on her merchandise line as well as a new hot video. When Cantone booked her, offers came in from all over the world thinking she was on tour. But she only did the Mohegan Sun Casino date which resulted in a record, worldwide media coverage of over 300 million Impressions. The gaming impact alone accounted for 25.4% of slot handle and 59.7% of table drop resulting in a 75.1% increase in table game drop and an 18.7% increase in slot handle that weekend vs a normal casino weekend. Tom credits it to the power of booking American Pop Culture at the right time.  "Timing has always been my co-pilot and if you can program your marketing calendar accordingly, you win".  He also booked Prince for his only 3 shows on the East Coast and that alone generated substantial increases in incremental food and beverage revenues at the property.
" We actively work on 30-40 deals at any given time. There's always something Big in play. Our entertainment programming is based on A List artists that can drive huge volumes of business which promotes our Brand to a national audience and drives our bottom line profits. It's a Powerhouse Product differentiator ".   
Mohegan Sun Casino has a 10,000 seat, state of the art arena designed for entertainment as well as flexibility.  Tom Cantone is an artist and understands the dynamics of what should go where and when.  Just having a great venue is not a means to an end.  Casino entertainment is far more complicated.  Not only does Tom have to worry about selling tickets he also needs to work closely with casino management to be able to help support them with custom tailored VIP functions as well as private meet and greets with celebrities in their dressing rooms backstage and convincing some very unique personalities to be nice to the VIP players and allow them to have their photos taken together.  This sounds so simple but in reality it is extremely complicated.  Again, Tom Cantone is the Master of Casino Entertainment.
"In the business world, it's common to do a SWOT Analysis (Strength, Weaknesses,
Opportunities and Threats) of your product. The onslaught of non-stop major names all year long captured the attention of everyone at the casino. Tom feels that the key is to never surround your-self with yourself and bring in as much firepower as you can, especially in these difficult economic times.  Cantone states "I've learned never ever take your foot off the accelerator."
The Mohegan Sun Arena now ranks among the top elite venues in the world and is often ranked number one or in the top five in the world for its size. It was voted the Arena of the Year at the G2E Gaming Conference in Las Vegas in 2013. Cantone states, "I always wanted the venue to be as popular as the artists who play it".  And, now it's ranked in the same company as Madison Square Garden, Radio City, Staples Center and other major venues all because of the best running crew in the nation. They get full credit for making our venues a welcome mat for every tour that comes thru here".  Mohegan Sun is now the starting point for many national tours such as Bon Jovi, Keith Urban, New Kids/Backstreet Boys, One Direction to name a few.  "Funny, in the old days, casinos used to be the last stop in an artist's career, let alone now being the first stop in an artist's touring career, as casinos today are the new distribution center for America's talent. And, with our multiple properties we own and operate in Pa., Ct and NJ, we can effectively create our own routing and buying power for other non-touring acts".
Cantone was recently promoted to Senior Vice President of Entertainment for all MTGA casino properties including any new development properties that may come online in the future. Managing multiple properties is nothing new to Cantone who ran all the Trump Properties in Atlantic City as the head of Corporate Entertainment. Currently, Mohegan Sun is vying for the gaming license in Massachusetts which it found itself in the winner's circle after referendum voters overwhelmingly backed its plan to build a $1.3 billion resort casino on land owned by Suffolk Downs racetrack in Revere near Boston.  The project will have 4,000 slot machines, 100 tables, a 10,000 square foot Spa, a 950 seat ballroom and 38,000 feet of meeting space. This would create some 4,000 jobs.  Other expansion plans include a Downtown District at the Mohegan Sun Casino in CT which will include a 14-plex premium cinema and large screen theater, bowling and dinning center, retail shops and a New England Gourmet Hall of food purveyors from throughout the six state region.
Tom has a book coming out in June called "Book-Em", which profiles a behind the scenes look at how entertainment deals are really done and the business and profits they generate.  I asked Tom if he could recommend only one thing to fellow casino executives, what would that be?
Tom said, "Steve, I know you have a favorite expression that goes something like – The casino business today is not about making money, it is about creating value for our customers.  Create the value first and making money will be easy".  My favorite expression is "The casino business today is not only about gambling, it is also about entertainment.  Our job is to entertain our customers so that they will continue to visit our casinos to gamble".  Tom also explained that having a great venue makes it easier but that casino executives need to use whatever they have and work within whatever budgets that they have but to remember that their players want to be entertained.  He strongly believes that entertainment will reshape the casino industry as we know it today. The Philadelphia Daily News called Tom Cantone "the most important booker of entertainment in the Western Hemisphere".  So he must understand the business. Tom said "Being part of a $24 billion live entertainment business in the United States on top of our own casino industry of some 900 casino properties that now represents 1% of the entire GDP, we are in the right place at the right time to make what we do count. Casino executives today need to have a sense of urgency too. Time is our most precious asset, how we use it defines who we are both personally and professionally. Too many opportunities are lost waiting for someone else to make a decision.  Act like an owner, not a custodian. We are paid well to be leaders".   
Steve Karoul is a well-known casino executive with over 36 years of casino marketing and senior executive level experience with some of the world's top casino brands in both the United States and over 100 countries throughout the world.  A respected author, lecturer and educator who provides valuable experience to Executive Boards, industry events and seminars, sharing  his ideas and successful results.  Telephone + (1-860) 536-1828 or skaroul@comcast.net or see www.euroasiacasino.com