Dominick Stenson, Casino Director Queenco Hotel & Casino, Sihanoukville, Cambodia, Interviewed by Peter White
I have travelled to Asia – The Philippines, Macau, Hong Kong, Singapore – on many occasions and have always enjoyed the food, especially in recent years. It was during one of these trips I
Can we commence with a brief history of the Queenco Hotel Resort and its stunning location in Cambodia.
The story began in 2007 when Mr Yigal Zilkha, Queenco co-owner, saw the potential in purchasing prime beachside land in a region he believed would eventually become an important tourist and Casino location. I will talk about this project a little later. His experience of building 14 Casino projects worldwide, including Eastern and Western Europe, North Africa and Sub-Saharan Africa, gave him a unique insight into the possibilities that presented themselves here in SE Asia.
The current Queenco Hotel & Casino is located at Victory beach on the main road from the town centre to the port area. It is literally right on thebeach, with the water lapping the palm tree fringed restaurant. A total amount of $50M has been invested in building the resort into the most innovative and trusted Hotel & Casino in this region.
In 2010 Queenco started to operate the existing Casino on a smaller scale, with the aim of learning and understanding the market, in the knowledge that this region and the stunning location would eventually become a popular and sought after destination.
In 2014 the renovation was started on the tower building and its 144 rooms and suites. This was completed in November 2015 with the offer of 199 newly refurbished rooms and suites between both
buildings. Once this construction was finished real momentum started with the operation. There has been constant upgrading of every part of the Queenco property since then, with the addition of a Japanese restaurant, Coffee and pastry cafe, Boudoir night club, Gym & Spa as well as major improvements in the Casino area which we are just completing now.
Image: Dominick Stenson, Casino Director Queenco Hotel & Casino, Sihanoukville, Cambodia
The expansion of the Casino is underway which can increase the table offering from the present 22 tables to a potential 38. The expansion will include VIP gaming rooms which will be available for rental
as well as an extended slot area to accommodate 200 machines and newly designed kitchen and bar area. Once Phase 1 is complete the next stage of development in the strategy of Mr Yigal Zilkha and
Mr Yariv Lerner, co-owners of Queenco, is the Otres Beach project.
This 9 hectare stretch of beachside land that was purchased back in 2007, will benefit from a $500M investment which will include a five star Hotel & Casino resort with 1000 rooms, condominiums,
restaurants and a shopping mall with an anticipated opening date of early 2022. The significance of a beachside location was key in the purchase of the land. Being on the beach and having access to the sea is an integral part of our resort planning. Queenco, with its established and trusted Casino brand, is in a prime position to expand upon its recent successes and compete in the ever growing SE Asian market.
How many rooms does the hotel have and what is the mix between standard and deluxe?
The Hotel is in fact two buildings, a two-storey building beach side with 58 rooms and suites and the main Tower with 141 rooms and suites. There are 20 suites located between both buildings, including Junior suites, Executive suites and of course a Royal suite with a breathtaking view of the beach and coast line.
How far is the Resort from the nearest Airport and how good are the roads to airport and towns?
The resort is approximately 20km from Sihanoukville International airport with a main road connecting it to the town. Certainly road infrastructure needs improving and advanced plans are in place for a major highway adjacent to the existing road from Phnom Penh which will reduce travel time from 4 hours down to just over 2 hours. This highway will also incorporate the airport to Sihanoukville section. The area is increasingly growing in popularity throughout Asia and more and more International flights are arriving from many destinations. Before it was  pretty much domestic arrivals from Phnom Penh and Siem Reap but now there are several flights per week from China, five flights per week from Ho Chi Minh, four flights per week just started from Kuala Lumpur with Air Asia. Hopefully soon we will have a daily flight from Bangkok which will really put Sihanoukville on the tourist destination map as well as a new junket destination.
What unique aspects of Queenco Hotel Resort Casinos set them apart from their rivals?
Both buildings have undergone major renovations recently to bring them up to the high level that the new Asian customers now expect. Not only have the buildings been upgraded but so have the other facilities including the very popular Bago restaurant. This stylish beachside restaurant offers local Khmer and International dishes as well as Chinese BBQ every night poolside, with live music entertainment. In the next few months we will be opening a sophisticated Chinese restaurant on the ground floor of the Queenco Tower hotel together with a partner from Hong Kong. The demand for a high class Chinese restaurant is clear to see, so we approached an established restaurateur and within two months we will have seating for 120 on the main floor and four private VIP dining rooms. Also on the mezzanine level of the Tower we have a state of the art gym and spa which has become the most popular workout location in Sihanoukville thanks to the dedicated manager and fitness guru Milan Trnka. Such has been its success that it has been expanded twice in the last year due to an ever growing membership. Hotel guests, local Khmer and European residents have made it the number one gym and spa in Sihanoukville. Of course many are looking for an excuse to work out, so the Boudoir night club in the Beach building is the perfect reason to visit the gym the next day! The DJ starts around 8pm and you can dance the night away until the early hours with an extensive range of cocktails and some of the friendliest bar staff. By day the Queenco Beach Club has taken on a European style with poolside service, private cabanas and chill out music. There are also water sport activities at the beach with jet skis, banana boat, paddle boarding etc. So plenty to do during the daytime also.
The Queenco Hotel & Resort website is very stylish and the images of the Resort are very impressive. What compelled you to take on the role of Casino Director at this relatively new Hotel Resort Casino?
Actually I worked for Queenco many years ago when they opened the Varkert Casino in Budapest. That was 1992 and I stayed with them as General Manager until the concession expired in 2007. So I knew the company and the co- owner Mr Zilkha very well. During that time and after 2007 I also represented Queenco as Chairman of the Board for Powerbrook SL, who were owners of Loutraki Casino near Athens, one of the largest and most successful Casinos in Europe. He asked me to come out for a week to take a look and get a feel for the place; that was in July 2016. It was important for him that I felt comfortable here. It's quite a cultural change and it would be my first working project in Asia.  He has a firm vision of how he sees the next few years unfolding and wanted to make sure he had someone in place that would see it through – and of course someone he knows and trusts. So the decision for me was very easy.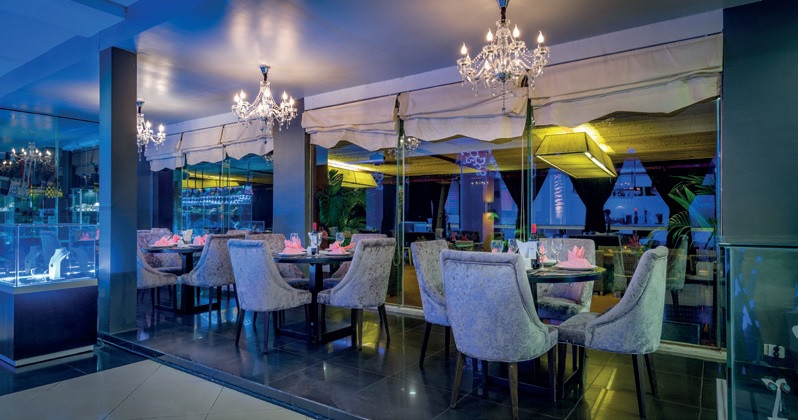 What aspects of your role do you find most satisfying?
I think seeing the rapid progress made over the last year has been the most satisfying. By that I mean major increases in guest numbers, table cash drop, rolling turnover, slot CW as well as taking on new junket partners from Korea and Malaysia.
What is the current hotel room occupancy rate for what is only a relatively recently completed Hotel Resort Casino?
We are frequently up in the 80% occupancy rate with weekends hitting full occupancy even now in the supposed low season. The plans are underway for construction of a new Tower adjoining the present building that will accommodate 250 more rooms and suites which should be reaching completion by December 2018. This will give us a capacity that will be proportionate to our expected increase in Casino traffic as well as the general upturn in tourism that we anticipate.
How are you finding living in Cambodia compared to other countries in which you have lived?
I have lived and worked in many countries, so  moving to a new place has been something I have got used to over the years. I arrived during the rainy season, but I didn't realise how much it actually rained for those few months…and rained! There are many things that stood out in my first weeks. The rain…seeing water buffalo on the roadside in town, the driving, how is it possible to fit five people on a moped?, what red light? Road rage doesn't exist here because everyone breaks the rules, so there is an acceptance of bad…let's say unorthodox driving. And of course, the incredible resilience of the people.
How important is hospitality and entertainment?
To be competitive in such a new market we realise the importance of making a good first impression regarding hospitality, service and providing additional entertainment. So we continually strive to ensure good customer service through training programmes and recruiting quality hospitality managers. There are many casinos that can provide purely gaming offers but we realise the advantage of having a beachside location and all that comes with it. Water sports, boat trips to the Islands, dining on the beach – these can be deciding factors in a player's choice of venue.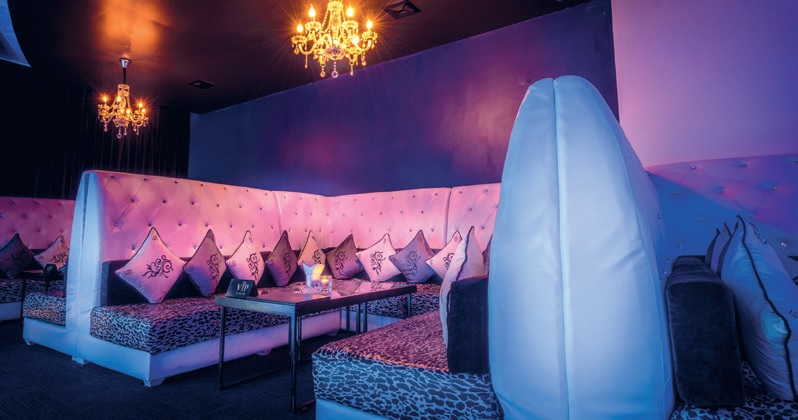 Could you provide an insight into the organisation's approach to its Privileges and Rewards program?
We have just introduced a Player Loyalty program for our slot players which after a cautiously slow start has now proven to be very popular with our new and regular players. The benefits are not only machine credit rewards but gifts ranging from top shelf brandy and single malts to jewellery, brand name watches and perfumes as well as redeeming points for hotel rooms or dining in any of our food
outlets.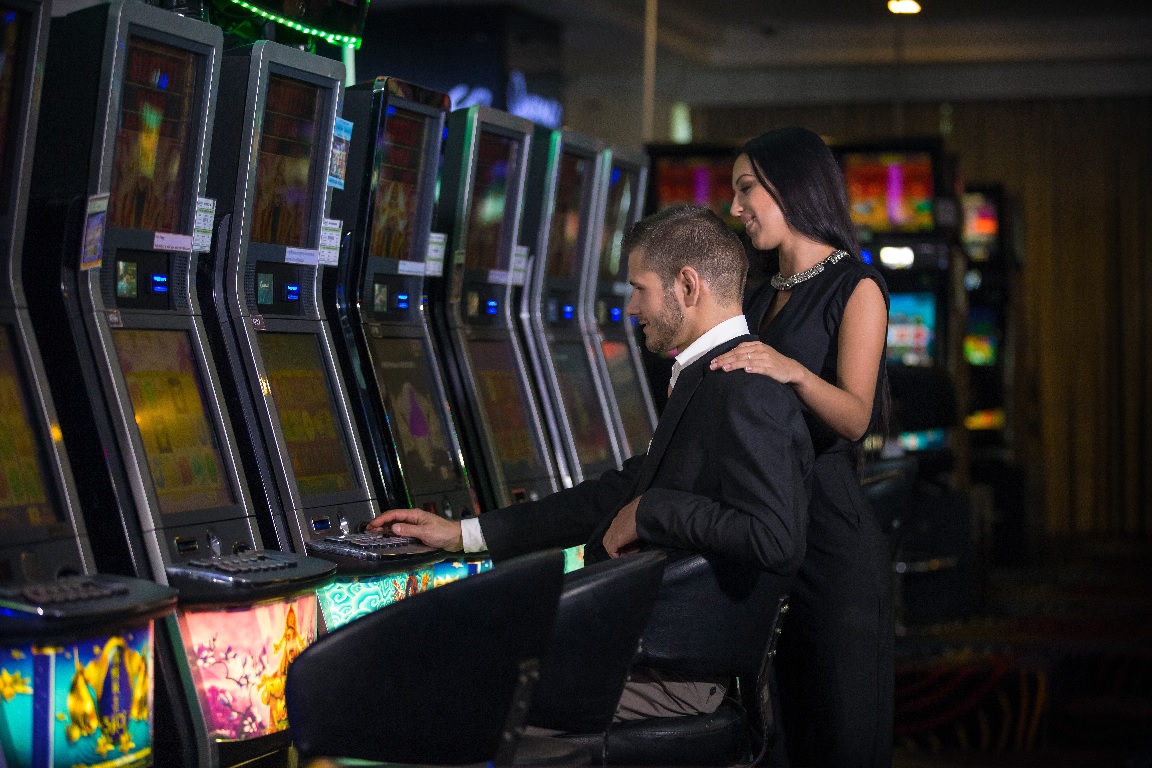 Are you involved with Junkets?
We are actively recruiting junkets and the agents have been frequent visitors to check out our facilities and to discuss various profit sharing arrangements. We currently have partnerships with several Malaysian junket groups as well as our Korean junket group. The aim over the next few months is to expand our junket business to accommodate the expansion of the Casino which is currently under way. Gaming floor space will increase from 1,340sqm up to 2,122sqm to allow for junket VIP rooms and more public table and slot  gaming areas. Completion of the expansion is set for the end of November
What are the most popular Table Games?
As in all Asian Casinos Baccarat is by far the most popular game.
Is there much local business or is it mostly tourist at the Casino? Of those Tourists, what is the split between Chinese, Russian, American, Australian and Western Europeans?
Our customer base is made up of several nationalities with Chinese being by far the largest proportion of regular visitors at approximately 70%, followed by Malaysian, Korean and Indonesian sharing the balance. The European residents that play (mainly French) and the Australians are only occasional visitors and generally keep clear of the Baccarat tables and keep the dealers on their toes with the roulette and blackjack pay outs.
Casino Life is introducing a restaurant review; would you be up for one of our journalists to visit?
I would ask that you wait for our new Chinese restaurant to open and then by all means please come for a review.
What elements on the gaming floor in your opinion present the biggest challenges and opportunities?
The biggest challenges for me are making sure we provide a safe, secure gaming environment not only for the players but also for the owners. Having strict gaming procedures and making sure they are enforced is the only way to be confident in our dayto-day business. This allows us to concentrate on providing all the other services to keep pace with this rapidly increasing market.
What percentage of resort staff are Cambodians compared with those from other countries?
There are a handful of non-Cambodian staff. Myself, the hotel GM, the heads of CCTV, cash desk, security and the Gym and Spa are all expatriate with all other departments fully staffed by local Khmer. All of these key heads of department positions are led by proven professionals that have many years of experience in their fields and most have previously worked for the Queenco group in one of their other ventures over the years. The Queenco Casino security department, for example, is led by Georg Tampoukos who managed security in Loutraki Casino for many years. This department also benefits from the consultancy of Alex Stary who has 40+ years in security and health & safety. The CCTV department is headed up by Alex Plasoianu, previously of Queencos' Casino in Romania, who is an experienced surveillance manager. All are seasoned professionals with many years' experience who are introducing European level standards for their respective departments.
And finally, what are the main goals for the remainder of 2017
The goals for the remainder of the year are to continue our tremendous growth in all areas of gaming and hotel operation. Raise the standard of all levels of the operation including being compliant with International standard regulation. The government and relevant departments are making steady strides in this direction while also promoting Cambodia and its increasing attractions to the rest of Asia and the wider regions. Move forward with the expansion of the Casino and hotel. The Casino extension will be finished by November, which will coincide with the opening of the new Chinese restaurant. With all these projects in place and ongoing, I have no doubt the very positive trends in our casino and hotel operations will only continue to increase and our resort will improve its already high standing as a go-to location in south east Asia.
Peter White 
 In addition to his role as Publisher of Casino Life and Bingo Life, Peter also undertakes interviews with leading Casino operators. He has travelled extensively over the course of 17 years, visiting Casinos World Wide as well as attending the leading gaming
industry exhibitions and conferences. Peter is also Vice President, International Operations for leading US based Gaming industry consultancy, 
WhiteSand Gaming
 LLC and a Director at 
Screentrade Media Ltd
, a leading International Publisher specialising in the Cinema Industry.