Interview with Jon Lucas, Chief Operating Officer, Hard Rock International
Jon, thank you for taking time from your very busy schedule to be interviewed by Casino Life Magazine. Our readers really enjoy our executive interviews because they get to learn about both the individual as well as about their company. Your career is extremely interesting for people in the casino industry. Could you please tell us about yourself, how you started in the casino industry and some of your most interesting experiences.
I started in the casino business in 1984 where I worked in Atlantic City for 11 ½ years. Before joining this industry, I was doing consulting and traveling all the time, so I answered a blind ad – which happened to be for a hotel and casino – so I kind of stumbled into the gaming industry. Within six weeks, however, I knew I had found my passion and knew that if I wanted to grow within this industry, I needed to learn the casino side. I was fortunate enough to work for a smaller gaming company that afforded me the opportunity to cross train on the casino side.
Ultimately, I ended up in Iowa, where I led the design, development, construction, opening and operation of a riverboat casino, before moving to Las Vegas, followed by Mississippi.
I joined Hard Rock in 2013 as president of the Hard Rock Rocksino in Northfield Park, where I managed everything from site design and construction to the hiring and onboarding of key executives. During my time at the Rocksino, I lead a team that grew the entertainment destination to become the dominant market share leader in Ohio. In 2015, I moved into the role of executive VP of hotels & casinos for Hard Rock International, which led to my appointment as the brand's chief operating officer this past April.
Overall, I have a combined total of more than 30 years in the hospitality business, including 10 years in food & beverage and hotel management prior to beginning my career in the gaming space.
I saw a quote during my research that said "Jon Lucas is a seasoned executive with the proven unique ability to see operations from both the brand and operators point of view. We look forward to seeing our business continue to grow under his leadership." Jon, what have you done to help Hard Rock International to grow and expand both domestically and internationally?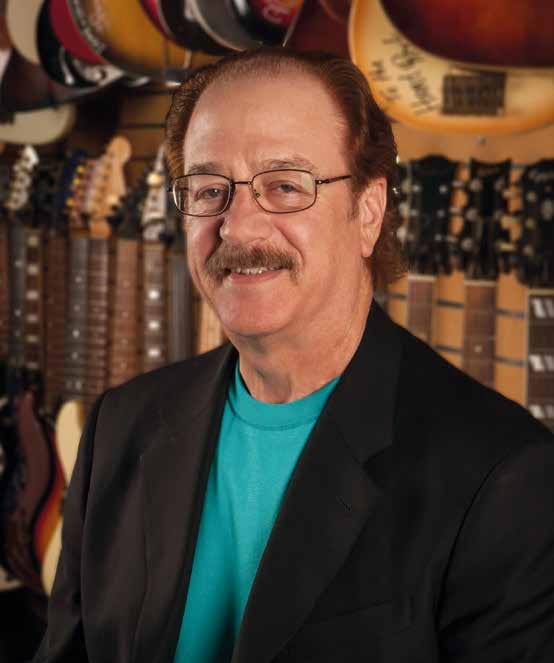 Image: Jon Lucas, Chief Operating Officer, Hard Rock International
When I first joined Hard Rock International in 2013 as the president of Hard Rock Rocksino in Northfield Park, the property was in the beginning stages of development. As mentioned, I managed everything from site design and construction to the hiring of key executives. Shortly after opening the doors, Hard Rock Rocksino Northfield Park became a dominant market share leader in Ohio.
Within recent years, Hard Rock International has expanded tremendously. In September 2016, the brand acquired the hotel-casino rights in the western U.S., as well as in several key international markets from BREF HR, LLC. This purchase allowed us to integrate five casinos into Hard Rock's corporate family, allowing us to aggressively expand our portfolio throughout North America.
Additionally, the brand acquired rights in other key international markets, spearheaded casino entry into Canada, and entered the hotel management sector. I have been honored to be a part of such remarkable growth and development and look forward to continuing expansion.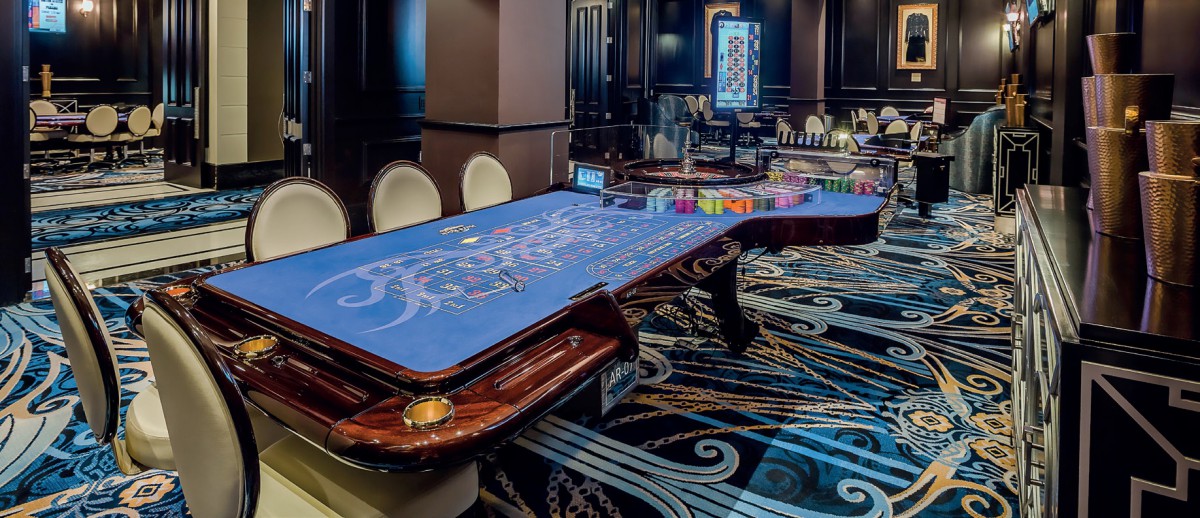 People who know you personally describe you as a hard-working, hands-on, detail-oriented, great leader. Are they right or wrong and what can young casino executives learn from both the high standards and from the example that you set for yourself each day now with Hard Rock International as Chief Operating Officer?
As an example I set for myself, there are a few things I try to instill in others everyday. The first is that change is good – it's not bad. I recommend constantly looking at how a person can improve things for themselves without settling for where he or she is. The second pertains to collaboration and trust. Always surround yourself with good people and be sure to involve those around you because at the end of the day, everything you do at work is a team effort. Working together, hard work and paying attention to details are what makes a company successful.
I like to say, we may not be smarter than the competition, but we will outwork them. Lastly, one of my favorite expressions is, "don't tell me why we can't do it, tell me how we can do it." A can-do attitude can take you a long way.
Jon, Jim Allen, CEO of Hard Rock International, was recently a keynote speaker at the East Coast Gaming Conference in Atlantic City, N.J., which is his old hometown and also where he started his casino career. His speech was very interesting and also enlightening where he talked about brands and what they really mean. The Hard Rock brand is now in 226 locations in 75 countries around the world. He also stated that the Hard Rock brand received 74 "billion," not million, impressions online which is extraordinary. He then further explained that Atlantic City is also a well-known brand as well as a destination / location where over 30 million people live within a reasonable driving distance of the casinos. Those were the reasons why he thought it would make good business sense for Hard Rock International to purchase the Trump Taj Mahal Casino, rebrand it and get involved in the future development of Atlantic City. We initially read that the budget was $350 million but that it has subsequently been increased to $500 million. Jon, what can you tell our readers about the Taj Mahal project?
As a whole, Atlantic City has so much to offer particularly stemming from its rich and dynamic history. This city has been home to our Hard Rock Cafe for more than 20 years and continues to rank as the second largest gaming market in the United States. Our goal is to work alongside other property presidents in the area, many of whom we know, to market the iconic gaming destination that Atlantic City is. The project is expected to create more than 1,000 jobs during construction and 3,000 permanent jobs for the area, leaving a lasting impact on the local and regional economics, as well as the revitalization of Atlantic City. Following the opening, we hope the new hotel and casino will help boost tourism in the area by providing another entertainment option.
Hard Rock International is growing and expanding at such a fast pace now that one almost needs a score card to keep track of all of the activity. Cyprus is a perfect example. On May 19, 2017 the government of Cyprus announced that the casino license was being awarded to the Melco, Hard Rock International and CNS consortium for the new casino to be built in Limassol for US $562 million. However, the government press release was still rather vague. Can you shed some additional light on this project and tell us who will actually run the casino, hotel, F&B, etc.? There is obviously a lot of competition on the Northern side of Cyprus with almost 30 casinos operating now. What was the reason behind getting involved with this new casino operation?
As you may have seen, we are not moving forward with the project. Hard Rock International and Melco International have worked together on projects in other parts of the world. Melco is a quality operator, and we wish them much success in Cyprus.
The Hard Rock Cafe chain of themed restaurants started back in 1971 in London. The Seminole Tribe purchased Hard Rock International for $965 million in 2007. In 2008, the Seminole Hard Rock Hotel & Casino started Las Vegas style gaming in Florida. That entire story is fascinating especially the part where your CEO, Jim Allen, worked with slot manufacturers to develop what is known today as VLT slot machines. Many of our international readers may not be too familiar with the term VLT so can you tell our readers what you know about when gaming first started in Florida with the Seminoles and the story behind VLTs?
The Seminole Tribe has been involved in the gaming industry for a number of years now. Following a chairman election, the tribe opened the first major Indian gaming establishment in the United States and have been key players ever since. Jim Allen is a true leader and one of the fundamental pieces to the Seminole's success in the Florida gaming industry. He has dedicated an endless amount of time since joining the Tribe in 2001 and eventually led the tribe to the 2006 purchase of the Hard Rock brand – helping lead Hard Rock International to becoming a global gaming and entertainment powerhouse.
A VLT or Video Lottery Terminal, in simple terms, is a gaming machine that allows gamblers to bet on the outcomes of a video game. It is very similar to the ordinary slot machine in the sense that each terminal is a stand-alone device containing a random-number generator. Each generator is connected to a centralized computer system that allows the lottery jurisdiction to monitor game play and collect its share of revenue. VLTs come in a massive array of themes and games – chances are, you've played on one before.
There is a lot going on now in Florida concerning casino gaming so can you please also tell our readers what is the current status of the Seminole's compact with the State of Florida and whether or not they expect to see any changes in the near future?
The Seminole Tribe of Florida and the State of Florida are seven years into a 30-year Gaming Compact agreement, which provides for slot machine exclusivity for the Seminole Tribe in exchange for revenue sharing with the state. In addition, the Seminole Tribe offers blackjack, baccarat and other table games at several of its Florida casinos. The Tribe is expected to contribute nearly $300 million to the State of Florida this year. Gary Bitner, Seminole Tribe of Florida Spokesperson.
You are recognized as one of the leaders in the modern casino industry. Who else in the casino industry would you recognize as some of the true industry leaders and why? What traits do most of them seem to share?
There are several people I truly recognize as leaders in the casino industry. The first would be Jim Allen, someone I've known for many years. I greatly admire what he's done for the Seminole Tribe and for Hard Rock International and am honored to work with him. Steve Wynn and Ed Tracy – who is now with the brand – are two other incredible leaders and visionaries in this industry. Garry Saunders was my first mentor when I began in this business and was an extraordinary leader. He certainly helped mold me into who I am today.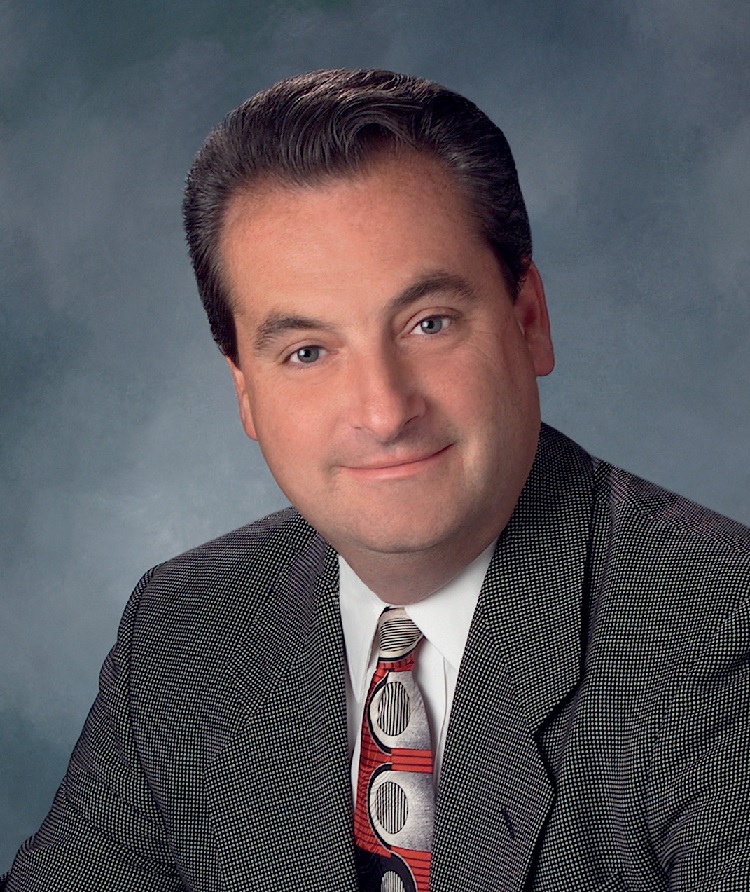 Image: Jim Allen, Chairman and CEO of Hard Rock International 
Traits I believe they all share are that they all pay incredible attention to detail. All of these men are extremely thoughtful and analytical in what they do. They all constantly challenge themselves and others to do things better and smarter, while understanding that at the end of the day, this industry is centered on people. They take care of their employees, which in turn trickles down to the employees taking care of customers.
Young people today who are just beginning their careers in the casino industry are like sponges eagerly trying to absorb as much information as possible to help their own casino careers to develop. Unfortunately, there is not a great deal of published educational material available for them to read and learn from. If you were to become a hypothetical mentor to these young casino execs what advice would you give to them?
I feel as though the traits mentioned in a previous question could be applied here. I would also advise those beginning in the industry to not limit themselves and not fear stepping outside of the box for work. This industry is a legitimate field that anyone can make a great career out of if they have the right mindset.
Additionally, I'd advise to live with honesty and integrity – both personally and professionally. I've always operated with these two traits and can ensure that when doing so, things will go in the right direction.
In closing, we really appreciate your time today. Is there anything else new or exciting that you would like to share with our readers about Hard Rock International?
Hard Rock International is an incredibly powerful brand that's recognized worldwide. Our development pipeline is strong and we anticipate seeing some great growth on both the hotel and casino side, in particular, as the company grows. We are prepared for growth and greatly look forward to it.
Steve Karoul is a recognized casino consultant with over 36 years of hands-on experience with the best casinos both within the United States and internationally. He is also an authority on all aspects of casino marketing. Steve has lived in numerous countries and has conducted casino marketing activities in well over 100 countries around the world. He also monitors Poker, online Poker and online Gaming around the world. He is an author, a lecturer and an educator who often injects his own hands-on experiences and openly shares his ideas and thoughts with fellow industry executives.www.euroasiacasino.com