The recently opened Solaire Resort Casino Chose the Total Solution Approach provided by Giesecke & Devrient to handle the Casino cash and financial transactions. I had the opportunity to talk with Jim Goodwin & Iain O'Donnell during my visit to the Philippines latest Gaming Leisure destination to gain insight into this cutting edge technology and how it's been incorporated within the Casino. Could you provide our readers with what G&Ds Total Solution Approach is?
G&D's Total Solution approach for processing all casino's cash points: slots, tables, non-gaming and kiosks within the casino count room are applicable to any size casino. The difference will be what type of solution is employed by each casino based on their goals, requirements, policy and procedures and the volume of currency that needs to be processed. Our main goal, in any casino count room, is to improve the efficiency, productivity and accuracy of the room. We accomplish this for each of our clients by providing decades of knowledge on the optimum flow and layout of their count room, complete software solutions for connectivity to their casino accounting system, and scalable and modular systems that are customize to their specific needs and requirments. Taking each of these items into account, when we are working with each casino, allows us to customize their count room to their operation. G&D solutions are not a one size fits all approach, so each casino solution is unique to the individual casino.
A smaller casino that is using a G&D solution in their count room can have many different layouts and solutions employed and depending on the items mentioned above. This image is one example of how a count room could be laid out to achieve optimal flow and efficiency using the BPS C4 currency sorter with Header Card Technology for continuous processing. We couple this with our BPS Connect Casino Software to provide a total integrated system into the Casino accounting system.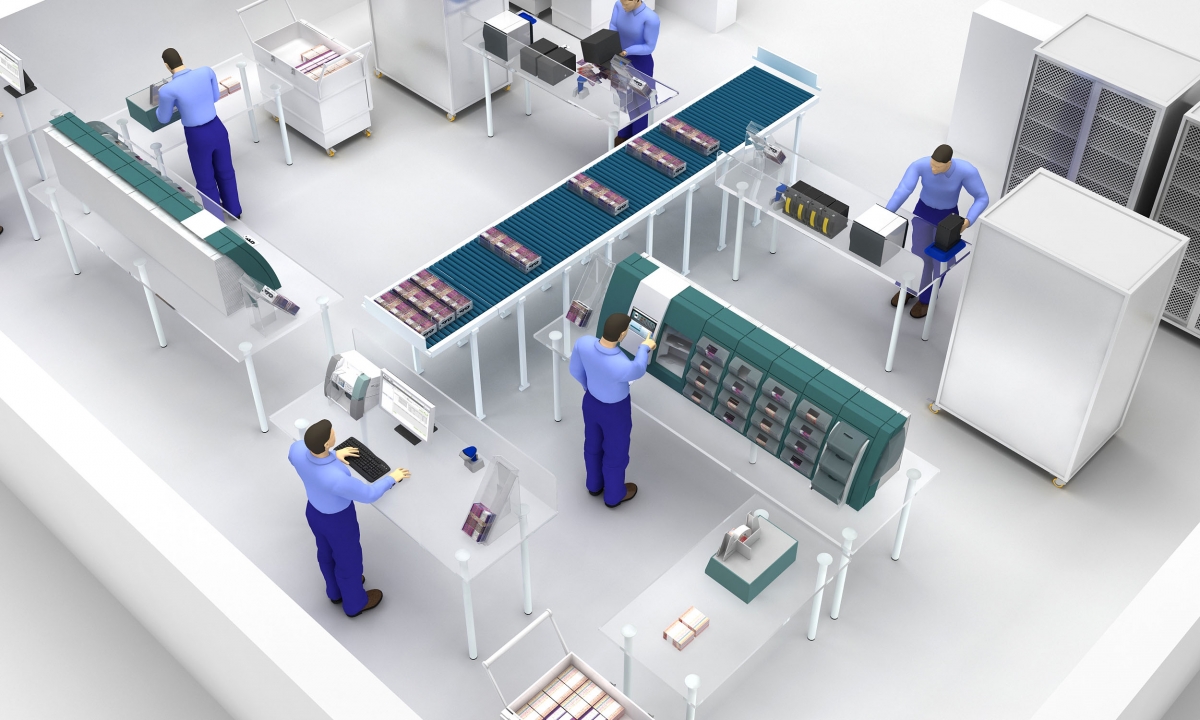 If the Resort Casino has requirements for additional automation because of currency volumes, need for FTE (full time equivalent) savings or time requirements for a shorter count day, then higher speed equipment is typically installed. These Resort Casinos typically elect to go with our High Speed currency sorter the BPS M5. This allows them the capability to include higher levels of automation, like bundling and packaging of currency.
The initial price for a major Resort Casino, can scare an operator off as this technology isn't cheap?
Any time a casino starts to evaluate count room solutions, I am sure that "price" is a consideration and a higher price might scare off some casinos. However, our experience has shown us, that the casinos that perform their due diligence and evaluate the Total Cost of Ownership (TCO) of the G&D Total Solution, have found that our technology is quite cost effective once all factors are considered.
The Resort Casino says yes then what happens next, how easy is this cash handling processing system to install into a fully operational 1000 plus slot floor and 300 table plus Casino?
Once a Resort Casino has made the choice for the G&D Solution, our Project Management team makes sure that we execute the installation and training in a professional and timely manner. When a fully operational casino is upgrading their count room operation with a G&D solution, the daily count still has to be performed.
So our goal is to interrupt this process as little as possible, by getting the new systems installed in a very short period of time and after the daily count is performed. Depending on the size of the casino and what solution is being provided the installation process can be anywhere from a few hours to a couple of days. Then our training staff will being the training process during the live counts for a period of three or four days. This gives the Resort Casino count team the confidence and knowledge to being realizing the efficiency and productivity that the G&D solution will provide their team for many years to come.