Submitted by

admin

on Wed, 02/07/2014 - 01:32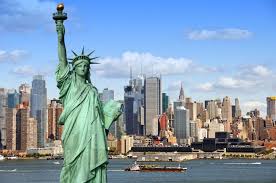 A total of 17 groups, including three tribes, submitted applications to the New York State Gaming Commission by the deadline on Monday.
The applicants include Hard Rock International, which is owned by the Seminole Tribeof Florida. The $300 million casino would be managed by Global Gaming Solutions, a subsidiary of the Chickasaw Nation of Oklahoma.
Hard Rock is competing for a license in the Capital region, near Albany. Four other groups submitted applications for the region, according to the commission.
"This one-of-a-kind entertainment destination will be built to attract visitors from throughout the region, state of New York and local community," Hard Rock CEO Jim Allen said in a press release. "The result will positively impact the economy and greatly enhance the entertainment and tourism options in the Capital Region."
The Mohegan Tribe of Connecticut plans to turn the former Concord Resort Hotel in New York into a commercial gaming facility. Photo from WikiPedia
Further south, the Mohegan Tribe of Connecticut submitted an application for a $600 million casino at the former Concord Resort Hotel in the Catskills. The region is about 90 minutes north of New York City.
"We're tremendously excited to share our vision for the future of Sullivan County – a vision that features a world-class entertainment and tourism destination that will generate thousands of jobs and new economic development for the region," said Mitchell Etess, the CEO of the Mohegan Tribal Gaming Authority, said in a press release.
The Catskills region drew a total of nine proposals -- the most of any region. One group submitted two bids for different locations and another wants to build a casino at the same site eyed by the Mohegans.
Empire Resorts wants to build a $1 billion facility, a figure that raised eyebrows in the Catskills. The company previously worked with the St. Regis Mohawk Tribe on an off-reservation casino in the Catskills.
The New York Gaming Facility Location Board is scheduled to hear presentations from the casino bidders on July 21. The licenses are expected to be awarded in "Early fall," according to the board's website.