Submitted by

admin

on Tue, 10/06/2014 - 20:00
Alfastreet will be present at the Peru Gaming Show, which will be held in Lima (Peru) from 11th till 12th of June. The company is looking forward to meet many of their friends and clients and present them their products, among which will also be the famous R8 roulette.
Ever since Alfastreet has been present on the Peruvian market they have exceeded all of their expectations and are thrilled that market is impressed by their products. Although, the most popular product in Peru, and also other Latin America countries, remains Alfastreet's R8 roulette, interest in other products has also been increasing constantly. People love to use their products, they recognize them as high quality products in which knowledge and high technology mix. And for the company this is one of the greatest recognitions that they could get.
At the Peruvian Gaming Show, Alfastreet will present their best and latest products, among which will of course be the R8 roulette, which was recently renewed and refurbished.  However, there will also be the SL single terminal, which is also one of Alfastreet's most recognizable machines. It was designed to meet the individual requirements of space and interior design of each casino.
Since machines will be connected to Live and Auto games such as Baccarat, Video Poker, Derby and many others, visitors will be able to try them first hand. Along with them, they will also be able to try simultaneous play, a feature that is unique in the world of electronic table games and developed by Alfastreet. It enables a player to choose among many games and play two at a time simultaneously on one screen and easily switch between them.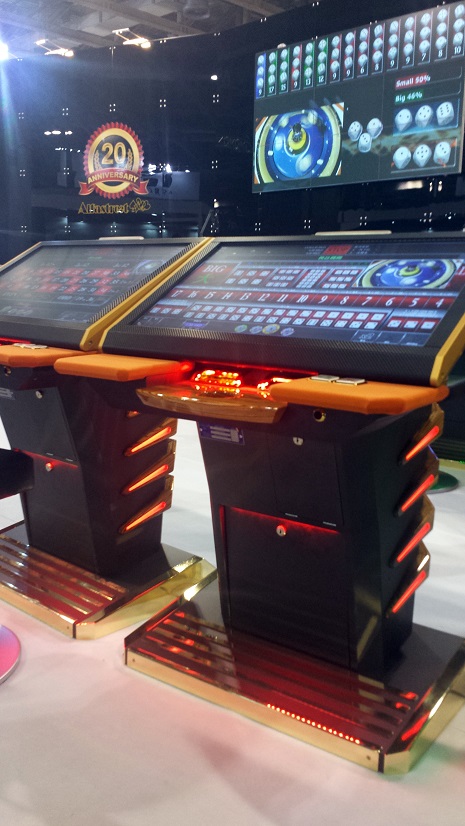 This year also marks Alfastreet's 20th anniversary, which the company has been celebrating since the beginning of the year. They want to share a little bit of that celebratory spirit with visitors at every show. Therefore also their booth N. 65 at the Peruvian Gaming Show will carry a little bit of that special celebratory spirit. They hope that many visitors will join them to see and try their products ant to also celebrate this big anniversary with them.