Submitted by

admin

on Thu, 29/05/2014 - 21:04
Alfastreet attended this year's G2E Asia show in Macau, where they presented their best and newest products to numerous visitors, who were warmly greeted by the company's team and were also able to test their products first hand. All products left a great impression on visitors.
Alfastreet has been present on the Asian market for many years now. Although the market is known as extremely demanding, company's products almost immediately managed to won people over with its
distinctive design and high quality. For many years they have also been among the most wanted ETG products, and every novelty that the company has presented, encountered a positive feedback.
Many of Alfastreet's most beloved and also newest products were also presented at this year's G2E Asia in Macau, for instance the famous R8 roulette, which was recently renewed, upgraded and offers many additional features. Beside it there were also SL single terminal, WOF and brand new terminal, the Wiky, which is recognizable by its futuristic design, perfect ergonomics and uses massive screens for players. All of machines were also connected to live and automated games, so visitors were able to test them first hand. Many of visitors were also really impressed by machines performances and by their perfect ergonomics. For Alfastreet, player's comfort is one of the priorities, therefore they have invested a great amount of time in developing products that suit player's body. Beside that, the company also developed other features, such as Simultaneous play, which is unique in the world of electronic table games. It enables a player to choose among many games and play two at a time simultaneously on one screen and easily switch between them.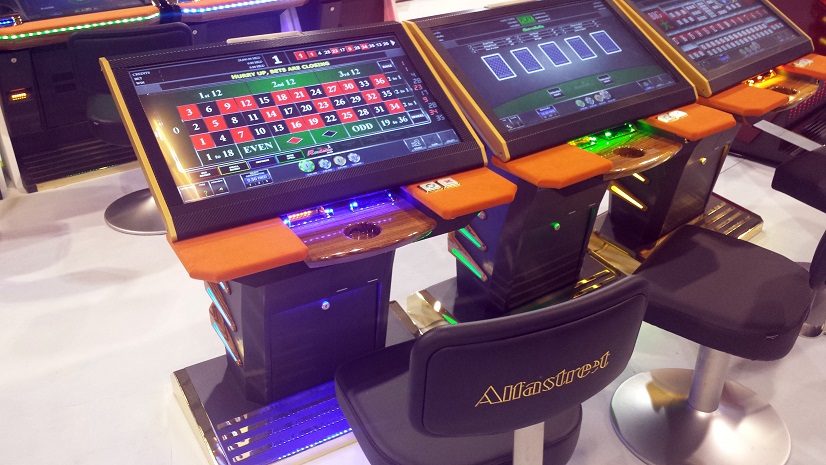 This year also marks Alfastreet's 20th anniversary, which is a great recognition for all the hard work and continuous development that the company has invested in their products. All of them are made of only the best materials and are extremely technologically advanced. This, together with the perfect ergonomics, makes Alfastreet's products number one in the field of ETG products and also most requested on the world market. Alfastreet has always been a trendsetter, but to them the most gratifying fact of all is, that the players love to use their products.
Alfastreet is already looking forward to the upcoming gaming shows, where they will present their newest products.