Submitted by

admin

on Thu, 19/06/2014 - 14:12
After winning the prestigious NHL League Stanley Cup in the 2013 / 2014 season, the second title in three years, Anze Kopitar will join forces with the Interblock Group, sponsors, friends and people with a human touch to organise the 4th Charity Golf Tournament to raise funds for those in need.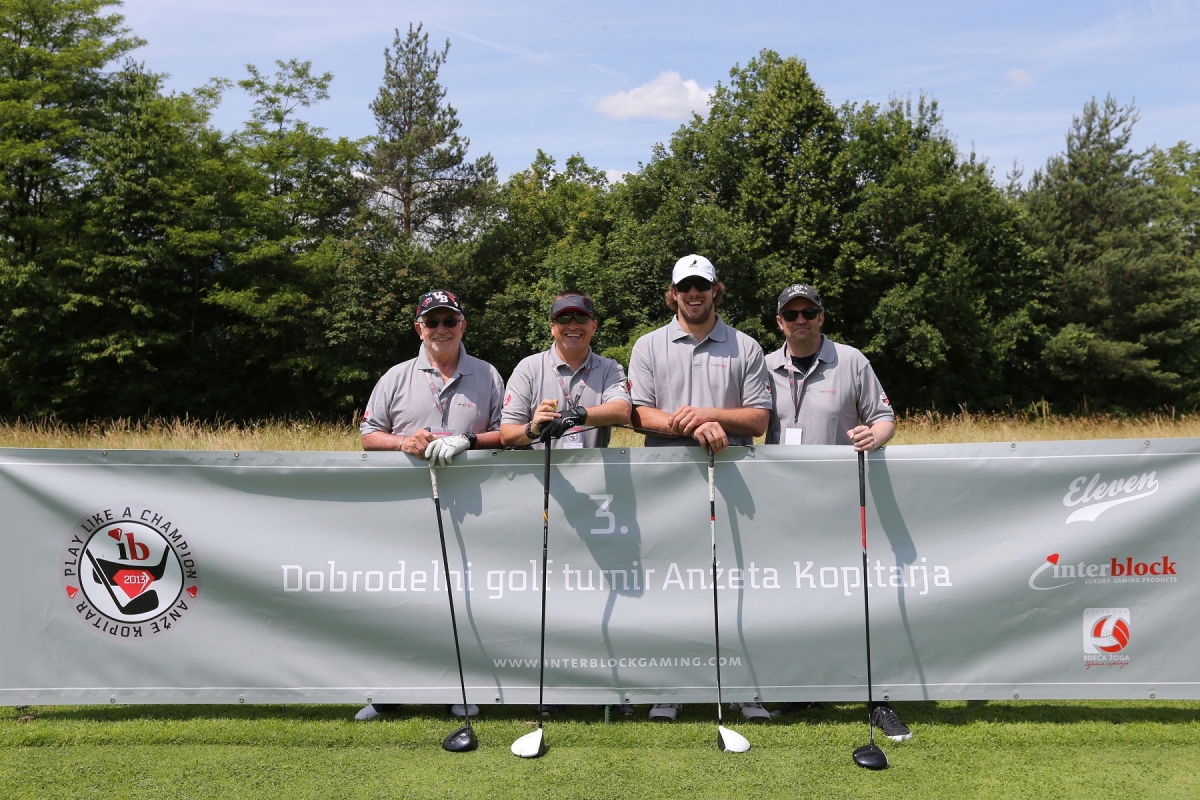 After a long and demanding hockey season, Anze Kopitar is returning home filled with positive emotions, determined to continue his mission of charity. On June 27th 2014, he will again bring together his friends, top athletes and humanitarians from the commercial sector. In cooperation with the Interblock Group and Anze's Eleven group, he will be raising funds at the fourth traditional charity golf tournament in Bled. The raised funds will be put to work through the Red Ball Foundation to aid the "Omogočimo sanje" (making dreams come true) project organised by the Slovenian Association of Friends of Youth. The project is aimed at children who show exceptional potential, motivation and interest in a given area (schooling, sports, and culture), but come from socially underprivileged families and lack the support to continue developing their gifts. A part of the funds will go straight to Toni Perc from Senovo with the aid of Soca - University Rehabilitation Institute of Slovenia for the purchase of an arm prosthesis that Toni needs due to a severe injury sustained from explosives. Toni's arm prosthesis would enable him to work in his work shop and carry out difficult tasks at his remote farm in Dolenjska.
The event is supported by many successful Slovenian companies such as Akrapovic, Riko Hise, Plastika Skaza, Star Travel, Pro-vizija, Postojna Cave, Blazic robni trakovi, Roto Group, Siliko, Dat-Con, Eligo Bled, Lotric meroslovje, Kirurgija Bitenc, MKL systems, Kovis, Modri Val, Roto, Jezersek Catering, Merit International, Cvetlicarna Omersa, Tope Group and many top athletes, including Bojan Krizaj, Jure Kosir, Tomaz Razingar and others, and will be taking place at the wonderful location of the oldest golf course in Bled.
The founder and owner of the Interblock Group, Mr. Joc Pececnik has accompanied the event with the following words:
"This is our second year of cooperation with Anze and his athletic skills need no introduction. Winning the Stanley Cup with his team, the LA Kings in the NHL, the world's greatest hockey league is something truly amazing. In spite of his international celebrity status and great success, Anze has remained humble and in touch with those who were not given the opportunity for dignity, education and basic provisions. I am very glad to again share the company of good people in this year's event."