Submitted by

admin

on Tue, 13/05/2014 - 17:55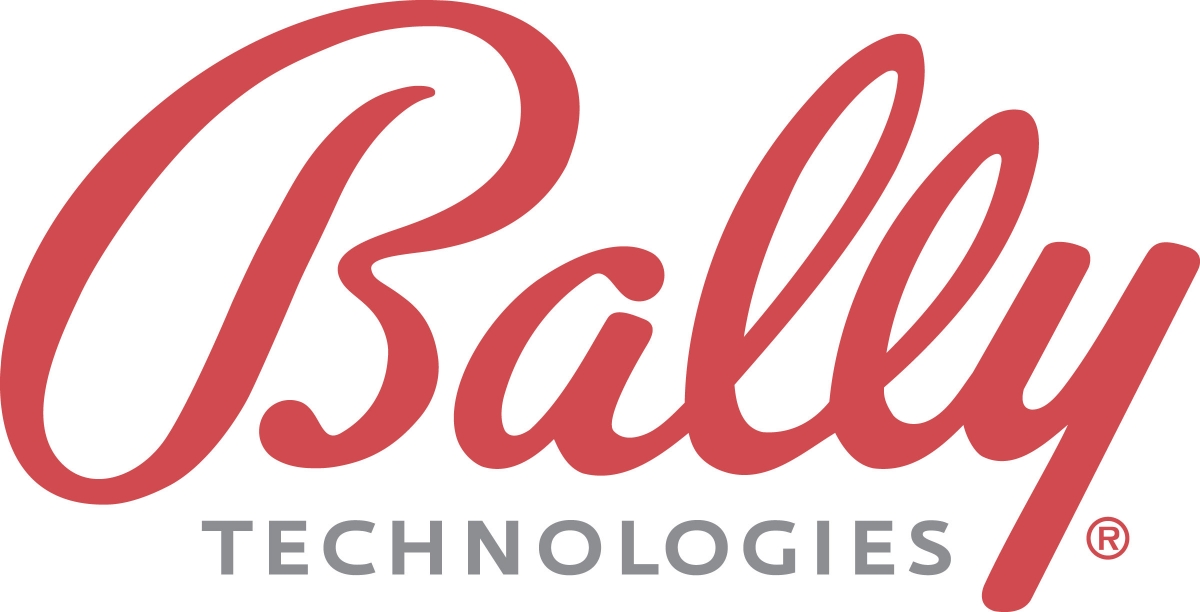 LAS VEGAS, May 13, 2014 — Bally Technologies, Inc. (NYSE: BYI) and its subsidiaries ("Bally") will display a wide array of new and innovative products from its broad product portfolio at G2E Asia in Macau, May 20-22, giving visitors a chance to experience firsthand how Bally gives casinos a single view of their player at the casino, on the go, and at home.
"G2E Asia is the perfect venue to showcase our full array of new content, including table game products, since our acquisition of SHFL entertainment last November," said Bally Technologies' Senior Vice President of Asia, India, and South Africa Srini Raghavan. "Visitors to our booth will see that Bally is committed to serving the needs of the Asia-Pacific market. Our booth will feature an outstanding line-up of new games, including games designed specifically with the Asian player in mind on both of our popular Pro Series and Equinox cabinets. We will also demonstrate how our innovative systems, table game products, and interactive technology can connect operators' entire gaming world."
 At G2E Asia, Bally's booth #469 will feature more than 40 unique game titles, including the world-class licensed branded game TITANIC, which swept the awards at the Macao Gaming Show in November 2013, winning in all four categories presented at the VIP Slot Room. Bally will also present an array of cutting-edge systems technologies and industry-leading table products.
"We couldn't be prouder to show our deep line-up of games, systems, table game products, and Interactive solutions," said Ken Jolly, Vice President of Bally's SHFL entertainment (Asia) Limited ("SHFL Asia") subsidiary. "We are particularly excited to showcase products designed to enhance the playing experience and security of the game of baccarat, the overwhelming game of choice in the Asian region. Whether it's utility products like the MD3 multi-deck batch shuffler, which features card recognition that can read and verify every card being shuffled, or table games like Commission Free Dragon Bonus Baccarat, which adds more excitement and volatility and even more ways to win, attendees will see how our innovative solutions create thrilling gaming experiences for players and a strong return-on-investment for operators. Some of these products will be available in SHFL Asia's sectioned area of the Bally booth."
Powerful Licensed Brand and Asian-Themed Games That Connect with Your Players
TITANIC video slots by Bally deliver a fully interactive and cinematic experience centered on the iconic star-crossed lovers from James Cameron's TITANIC, one of the highest-grossing films in history. Featuring scenes from the film and music from the blockbuster phenomenon, TITANIC integrates many of Bally's proven play mechanics, four base-game mystery features, and three progressive jackpots, including two minor mystery jackpots and one life-changing top award. The main attraction U-Spin bonus wheel, resembling a ship's helm, awards credits as well as many bonus features – Heart of the Ocean Free Games, Make It Count Free Games, the Pick Up Feature, and the Safe Bonus.
Also prominently featured will be Bally's trailblazing Pro Wave cabinet, which features the industry's first concave high-definition monitor at more than 100 centimeters. Bally will display three new exciting games developed specifically for the Wave to take full advantage of its advanced features, Fu Dao Le, Super Red Phoenix, and Super Rise of Ra. Also highlighted on the Wave will be Fu Lion and Aztec Dawn, a thrilling new title featuring the Reel Blast play mechanic.
For its Equinox cabinet, Bally will unveil Emperor's Seal, a thrilling new three-level linked progressive with two Block Pays-style Asian-themed games. Beijing Opera and Forbidden Beauty feature vibrant jackpot celebration animations and stacked symbols to deliver an exceptional play experience.
Proprietary Table Games and Cutting-Edge Utility Products Excite Players and Increase Efficiency
Making their G2E Asia debut are proprietary table games like Commission-Free Dragon Bonus Baccarat, which is played identically to the standard game of baccarat, with two exceptions: 1) the banker bets push if the banker hand wins with a three-card total of seven, and 2) winning banker bets are not charged commission. Commission Free Dragon Bonus Baccarat features the Fortune 7 side bet, which pays if the banker wins with a three-card total of seven.
The Utilities segment will be highlighted by the nearly 61-centimeter double-sided LCD i-Score baccarat viewer, with Dragon-themed graphics to appeal to Asian players. Other Utility offerings include the ChipStar roulette chip sorter, the MD3 blackjack and baccarat card shuffler, and the iDeal shuffler for single-deck specialty games.
The e-table innovation TableMaster FUSION will be on display, featuring the Chinese version of Ultimate Texas Hold'em with a Mandarin-speaking dealer. TableMaster FUSION features a high-definition LCD display at more than 182 centimeters with attractive virtual dealers, nearly 56-centimeter widescreen player terminals with touchscreen betting, enhanced graphics, and multiple side bets.
Award-Winning Systems Increase Revenue and Operating Efficiencies
At G2E Asia, Bally will showcase a variety of its systems solutions that not only increase revenue, operating efficiencies, and drive floor-wide excitement, but also connect players to rewards and promotions through multiple channels – land-based, mobile, and online.
Casino operators will learn how to generate thrills across their gaming floor with Bally's award-winning Elite Bonusing Suite (EBS) and iVIEW Display Manager (DM), which have powered five world record-setting events. Casinos can add excitement across their iVIEW network using player-centric, real-time interactive EBS promotions like U-Spin Bonusing, DM Tournaments, Virtual Racing, and Virtual Racing NASCAR.
Bally Interactive Gives Single View of Players
Bally's Interactive exhibit will feature its full suite of iGaming and mobile solutions, which are designed to give casinos a single view of the player across online, mobile, and traditional brick-and-mortar gaming platforms and provide a complete cross-platform gaming experience for both free-play and wagering.
Casino operators will experience Bally's open iGaming Platform, which enables casinos to choose from best-of-breed free-play and wager-based poker, table games, video slots, bingo, and sports-betting content from some of the most popular and proven content vendors in the industry. This host of new online and mobile content includes some of Bally's most successful slot titles, big licensed brands, progressive functionality, proprietary table games, and more.
About Bally Technologies, Inc.
Founded in 1932, Bally Technologies (NYSE: BYI) provides the global gaming industry with innovative games, table game products, systems, mobile, and iGaming solutions that drive revenue and provide operating efficiencies for gaming operators.  For more information, please visit http://www.ballytech.com.  Connect with Bally on Facebook, Twitter, YouTube, LinkedIn, and Pinterest.