Submitted by

admin

on Fri, 30/05/2014 - 15:03
Austrian design stands out in the world for its flair. Austria's AMATIC Industries ensured that this excellent reputation has been upheld with the introduction of the GRAND JEU DOUBLE.
The GRAND JEU DOUBLE is a complete electronic roulette manufactured of the highest quality. It has two built-in roulette wheels that are housed together in a very special design, offering ten seating positions. Only the best has been incorporated including the key components to make sure that players can enjoy long-standing roulette gaming fun. Operators know that with the GRAND JEU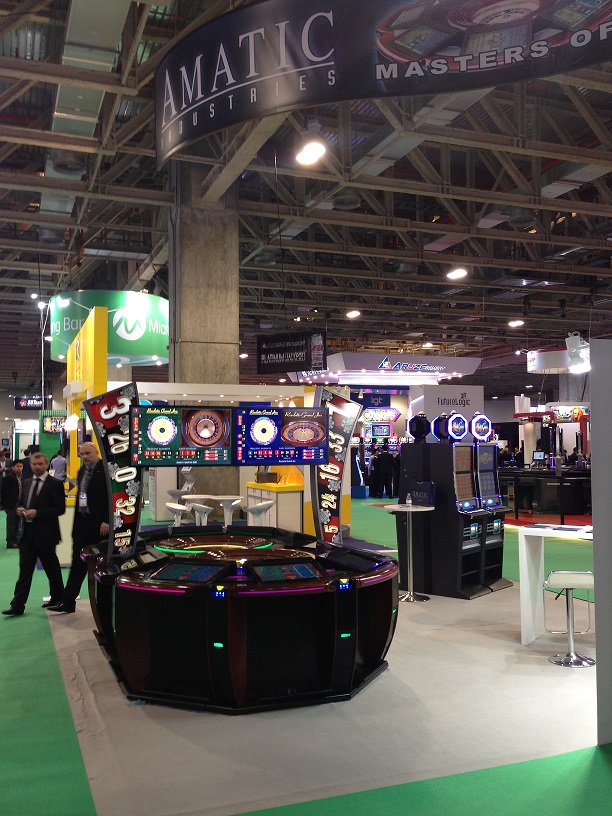 DOUBLE from AMATIC Industries, they have everything they need in one unit. It even includes four large-screen monitors to provide all the necessary statistics. Naturally the four screens can be used for advertising purposes as well.
This unique electronic roulette is the perfect eye-catcher for larger casinos, so can be placed in prominent position. Thus, the casinos in Macau are just the right types of gaming locations for the GRAND JEU DOUBLE.
In addition to this, AMATIC Industries showcases its Multi Game solutions in the latest and extremely attractive cabinet called the 'Performer'. The Performer has made a strong name for itself in Europe and is now being brought to Asia.
"We have over twenty years of experience in developing and manufacturing gaming solutions", noted Mr. Thomas Engstberger, sales manager at AMATIC Industries. "Our key to success is the innovation we bring to the market – our customers know they can source products and solutions that will stand out in their operations. Our reputation for quality and machine longevity speaks for itself. We wish to thank all the visitors to our stand at the G2E Asia".