Submitted by

admin

on Fri, 19/05/2017 - 15:08
Gabi Stergides, who has succeeded Jason Frost as National President of bacta, the UK amusements trade association, has outlined a progressive and wide ranging, six point, policy programme which will underpin his tenure in the association's hot seat.
 
The six point plan of action, which does not preclude additional activities arising from either external or internal developments impacting the business, comprise: Legislation – specifically the successful implementation of bacta's Triennial Review requests: Rebranding - fashioning the image of the industry in line with the results of the attitudinal survey to amusements and low stake gaming undertaken by PwC: Youth – to attract more under 30's into the industry and into bacta: Social Responsibility – driving the cultural change necessary to embed the philosophy at the heart of the industry: Tourism – to ensure the industry led by bacta is part of the tourism debate and its interests are at the top of the tourism and coastal community agenda: Reshaping The Future – to challenge the industry to rethink its future business model in light of the digital age and modern consumer needs and tastes.
 
Explaining the agenda, Gabi Stergides said: "bacta's previous president, Jason Frost, played a pivotal role in helping to get bacta back to fitness, particularly in terms of our political engagement and the value that organisations place on being a member of the trade association." He added: "I believe bacta's triennial submission was expertly argued, expertly supported and expertly delivered. The increase in membership, which stands at a ten year high, gives us huge credibility when discussing policy with external stakeholders and I want to use that mandate to take our arguments forward and to deliver tangible benefits to our members."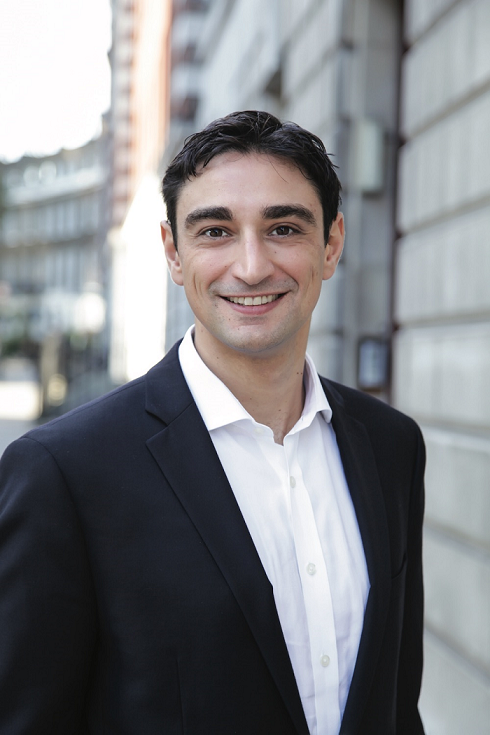 The importance of rebranding the image of the business as part of the broader entertainment sector and one predicated on 'fun' has equal relevance to the internal audience as it does to external stakeholders, argues Gabi. "The negative narrative which surrounds our industry has been and continues to be extremely damaging" he stated. "The PwC research showed the importance of 'fun' with players across all of the verticals they surveyed. We need to start with our own self perception and then reinforce that view in all of our dealings with decision makers and regulators. This is a fun business and part of the hugely influential entertainment industry." 
 
As one of the youngest National Presidents to have served bacta, the importance of encouraging more 30 somethings to become involved in the industry is an issue close to his heart and one he is determined to progress. "Identifying 30 members of the industry in executive positions is difficult and it gets harder the younger you aim." he said. "There are personalities such as Greg Wood and Nik Rudd and I want to use their experience as role model examples of what can be achieved. John White held a senior position at bacta as a young man almost straight out of university, and we are working on a programme to nurture talent and encourage it to stay within the business."
 
Maintaining a sharp focus on Social Responsibility is a given and something that the industry simply cannot ignore, according to the new bacta president's philosophy. "We have to ensure that social responsibility is not only part of our DNA but that it's seen to be part of our DNA" he stated, going on to argue that there's an awful lot that the industry already does, almost intuitively, but which needs to be formalised as a set of measurable behaviours.
 
Aligning the industry with fun/entertainment is very similar in approach to ensuring its voice is heard loud and clear in the tourism debates. "In every vibrant seaside economy there's a healthy amusements sector making a really valid and important contribution" he stated. "The most obvious examples relate to piers but we should not forget the FECs, many of which are intergenerational businesses which help maintain communities both in and outside of the holiday season.  
 
"I was really pleased VisitBritain chose Brighton, a city steeped in amusements, as the venue for its global tourism event, ExploreGB, which was held with government backing, earlier this year.  2016 was a record breaking year for inbound tourism to the UK with 37.3 million visits contributing £22.2 billion to the economy. Bacta members play an important role in helping to keep the tourism proposition fresh and attractive and that role has to be recognised."
 
With a younger outlook it's not surprising that Gabi Stergides is keen to apply a philosophy which is 'future proof'. "I think the industry in general and bacta in particular, has been unfairly criticised for being grounded in the past rather than rising to the challenges of the future. Bacta cannot allow that criticism to be levelled at it. I believe the role of the trade association is to challenge conventional thinking and ensure that our businesses are equipped and in tune with changing consumer tastes across all of the sectors that our members are involved in."
Image Gabi Stergides, National President of bacta