Submitted by

admin

on Fri, 02/05/2014 - 19:30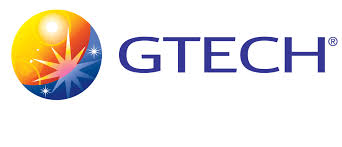 ROME (ITALY) and PROVIDENCE, RI (US) – May 2, 2014 – GTECH S.p.A. today announced that its wholly-owned subsidiary, GTECH UK Interactive Limited (GTECH UK), has completed its previously-announced recommended cash acquisition of the entire issued share capital of U.K.-based, AIM listed mobile gaming solutions company Probability Plc for approximately £18 million (€21 million). 
"With the mobile gaming market poised for significant growth over the next several years, we view the acquisition of Probability as a logical stepping stone for advancing our mobile gaming strategy both Internationally and in the U.S., particularly for new and existing WLA customers and commercial customers," said Renato Ascoli, GTECH S.p.A. President of Products & Services. "Probability's unique content service offerings and its exclusive game development and management platform will further advance our mobile strategy."  
"This acquisition will facilitate the immediate pooling of knowledge and expertise currently within GTECH and Probability, allowing us to accelerate deployment of existing game technology into the mobile market as well as pursue cross-selling opportunities," said Charles Cohen, Probability CEO. "The combination of GTECH's global presence coupled with the market efficacy of our integrated solutions will position us to take advantage of Gaming 2.0 – the next critical phase of the gaming market characterized by the dominance of mobile."
Probability offers solutions in all traditional gaming business models including B2C, B2B partner‐managed, and B2B Probability‐managed "white‐label" in multiple regulated jurisdictions. It has also developed a B2B client base including Lottomatica in Italy, and has grown a portfolio of well-recognized B2C brands including Ladylucks, which has over 1.5 million registered players.
Probability will operate as a subsidiary of GTECH UK.
Related news release: February 18, 2014
GTECH S.p.A. is a leading commercial operator and provider of technology in the regulated worldwide gaming markets, delivering best-in-class products and services, with a commitment to the highest levels of integrity, responsibility, and shareholder value creation. The Company is listed on the Milan Stock Exchange under the trading symbol "GTK" and is majority owned by De Agostini S.p.A. In 2013, GTECH had approximately €3.1 billion in revenues and 8,600 employees in approximately 60 countries. For more information, please visit www.gtech.com.