Submitted by

admin

on Tue, 12/08/2014 - 02:46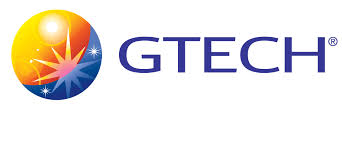 ROME, ITALY, and PROVIDENCE, RI (US), August 11, 2014 – GTECH S.p.A. (ISE: GTK) today announced that the U.S. antitrust authorities have granted early termination of the required waiting period under the Hart-Scott-Rodino Antitrust Improvements Act of 1976 relating to GTECH's pending acquisition of International Game Technology, Inc. (NYSE: IGT), thereby satisfying one of the conditions required to finalize the transaction.
As previously announced on July 16, 2014, GTECH and IGT entered into a definitive merger agreement pursuant to which GTECH will acquire IGT in a transaction valued at $6.4 billion, comprised of $4.7 billion in cash and stock, and the assumption of $1.7 billion in net debt. Under the terms of the transaction, GTECH and IGT will combine under a newly-formed holding company organized in the United Kingdom (NewCo). The transaction, which has been approved by the boards of directors of both companies, is currently expected to be completed in the first or second quarter of 2015. The transaction is subject to the receipt of required regulatory and gaming clearances, approval by each of the GTECH and IGT shareholders, and other customary conditions.
Related News Release: July 16, 2014
GTECH S.p.A. is a leading commercial operator and provider of technology in the regulated worldwide gaming markets, delivering best-in-class products and services, with a commitment to the highest levels of integrity, responsibility, and shareholder value creation. The Company is listed on the FTSE MIB at the Milan Stock Exchange under the trading symbol "GTK" and is majority owned by De Agostini S.p.A. In 2013, GTECH had approximately €3.1 billion in revenues and 8,600 employees with operations in approximately 60 countries. For more information, please visit www.gtech.com.