Submitted by

admin

on Thu, 21/08/2014 - 17:40
MILTON KEYNES: UK (21 August) – Taking time out of her preparations for Rio 2016, Olympic Taekwondo Gold medallist Jade Jones made a special visit to the holiday resort of Burnham-on-Sea in her role as a Brand Ambassador for Praesepe. The UK's market leading low stake gaming company, operates four family entertainment centres, 155 adult gaming centres and nine bingo clubs in towns and cities throughout the UK. The Taekwondo star, who won Britain's first gold medal in the 57 kg category, spent the day signing autographs, meeting fans and having photographs taken with visitors to the company's Sunspot Family Entertainment Centre.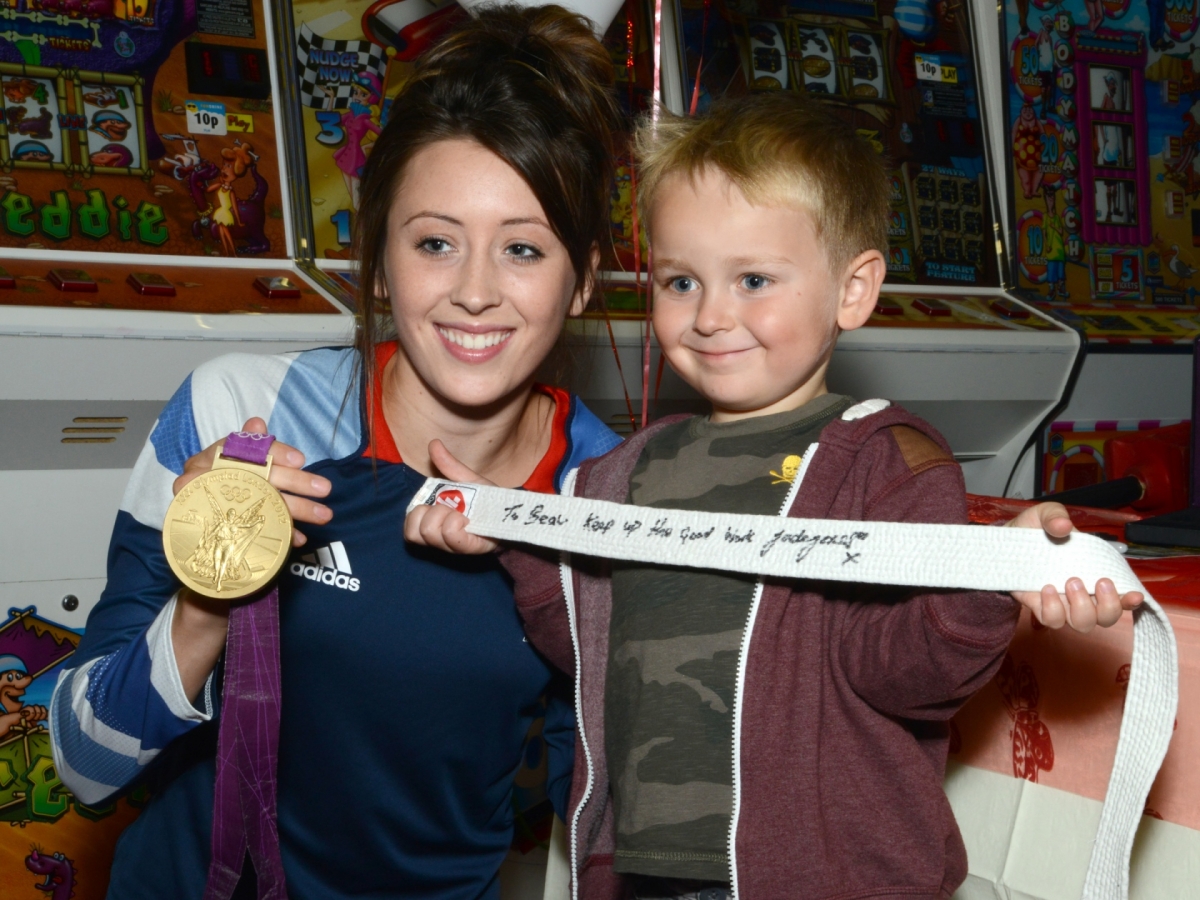 Image: Jade Jones shows her Olympic Gold Medal to a young admirer during her visit to Praesepe's Sunspot Family Entertainment Centre
Reflecting on the day, Jade said: "I thoroughly enjoyed my visit to Burnham-on-Sea; it really is a great family place. I feel humbled that so many people have turned up and it is fantastic to see youngsters with an interest in Taekwondo.
"The fans have given me some amazing words of encouragement that I will take with me and it is hearing this support that makes these visits a pleasure. I'll certainly try my best to bring back another Gold medal, for everyone who has supported me, especially Praesepe and all its venues."
Area Manager Simon Ainge, who is responsible for the Burnham-on-Sea family entertainment centre, added: "It has been wonderful to have Jade along to Sunspot as it gives the local community a chance to get up close with one of British sport's most respected young athletes.
 "Jade is a tremendous talent and we're so proud to be sponsoring her, she really does have our full support and we are confident she will do us proud once again."