Submitted by

admin

on Wed, 18/06/2014 - 23:32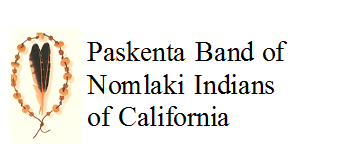 Following daylong meetings with key state officials on Monday, the duly elected and federally recognized Tribal Council of the Paskenta Band of Nomlaki Indians is calling for a BIA-led mediation to be held no later than this week. 
"We are calling for immediate mediation because this conflict has gone on too long and frankly the danger is now spilling out into the Corning and Orland communities, beyond the Rolling Hills Casino," said Paskenta Vice Chairman David Swearinger.  "Disgruntled, and in many cases, misinformed people are taking matters into their own hands on the streets of our local communities, creating a public safety hazard that is completely unnecessary.  I, personally, have had family members threatened in Corning.  Some of us have had people trespassing on our home properties.  And four members of Council have had our lives threatened. 
"While we have worked through state and federal offices, hoping that the official processes would address this issue; in fact, whether due to politics or arguments about which police force should enforce the law against violence and armed gunmen, nothing has been done and we remain stuck in this chaos," Swearinger said.  "All sides have now stated that they want to pursue mediation.  We tried in April, but that meeting was canceled by the Rosette group.  Now their side is talking about mediation and we welcome it.  But not in a month or two weeks – this week.  This cannot be a stall tactic.  Paskenta, as a people, are in jeopardy.  Our local communities are at risk.  We need to move quickly to preserve that which we hold sacred – our communities, our families, and our Tribe."