Submitted by

admin

on Thu, 04/09/2014 - 19:24
'Solutions focused, technology driven' – the motto of Suzo-Happ could once again be experienced at a local European gaming show. This time the dedicated Suzo-Happ team exhibited at the EAE exhibition in Romania. The industry's largest component and spare parts supplier has the greatest focus on customer needs and continually invests in participating in local exhibitions to enable clear customer dialogue.
This strategy has clearly been rewarded as Suzo-Happ plays a key role in supplies of both gaming and amusement products in Romania. The choice is second to none with a service to match. Indeed, Suzo-Happ has teamed up with a local distributor called GDI which ensures the constant presence for Romanian customers.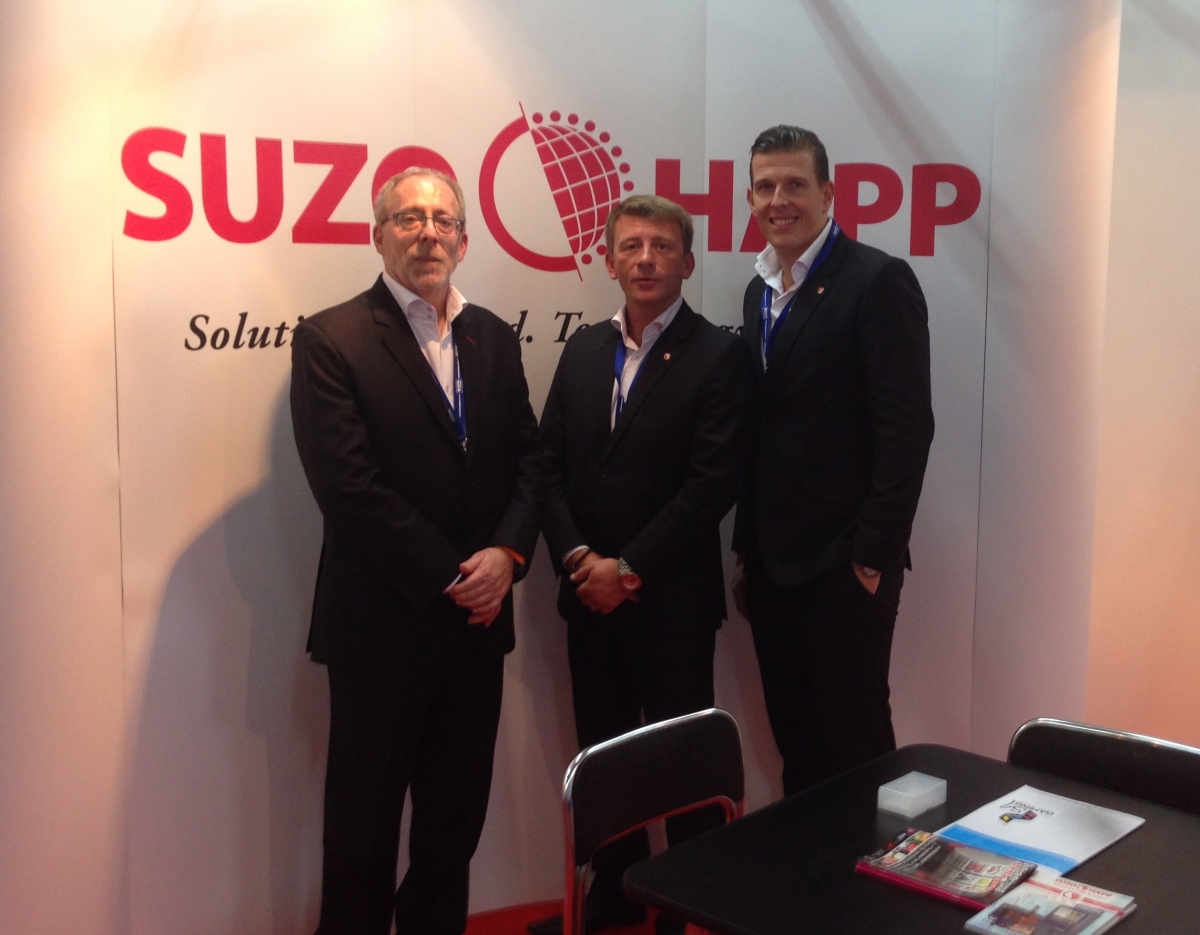 The combination of home-grown solutions and 'best-in-class' products from top industry manufacturers puts Suzo-Happ in the driving seat, underling its 'solutions focused, technology driven' philosophy. The best known names that Suzo-Happ supports include Innovative Technology, ELO, Comestero and ASSA. Suzo-Happ furthermore strengthens this product offering with its in-house 'Pro' solutions – such as hoppers from the Coin Pro and monitors/touchscreens from the Vision Pro product range. As masters of toppers, this choice is almost endless – giving gaming machine manufacturers and operators many options in how to make the slot machines stand out best. Adding to this, Suzo-Happ showed the MFL (Multi-width Front Load) casino-style banknote reader. This former CashCode product was acquired by the Suzo-Happ Group at the beginning of this year. The result is that Suzo-Happ can offer its own casino-style banknote reader for the first time.
"We are here for our customers and we wish to thank all the visitors to our stand. Our thanks also go to Adrian Prodan of GDI who is doing a great job for us", concluded Mr. Harald Wagemaker, Executive Vice President Sales & Marketing for the EMEA gaming and casino