Submitted by

admin

on Thu, 28/08/2014 - 15:10
The 20th Annual Oklahoma Indian Gaming Association Conference and Tradeshow (OIGA) took place at the Cox Convention Center in Oklahoma City, Oklahoma between 11th and 13th August. This was yet again a perfect meeting point for Indian Gaming in the United States of America.
AMATIC Industries from Austria and INAG from the USA have created something very special – namely the 'Turbo Card Roulette'. This is a completely new and different form of roulette as it is card-based. The dealer turns the card wheel and bets are placed on the card. Thus, the Turbo-Card Roulette (TCR) is considered a Dealer Assisted Electronic Table Game and falls under GLI 25. The game is patented and allows the casino the ability to offer a game considered as one of the hardest games to deal with about 10 minutes of training with no dealer errors, no casino bleed, outstanding decisions per hour, 100% secure, requiring little oversight and exciting to the players. On a standard Roulette table, as more players join the game, the less decisions per hour the Dealer will be able to achieve. With TCR, 50, 60, 70 players joining the game has no affect on decisions per hour and plays faster than a Dealer dealing to 1 player on a standard game.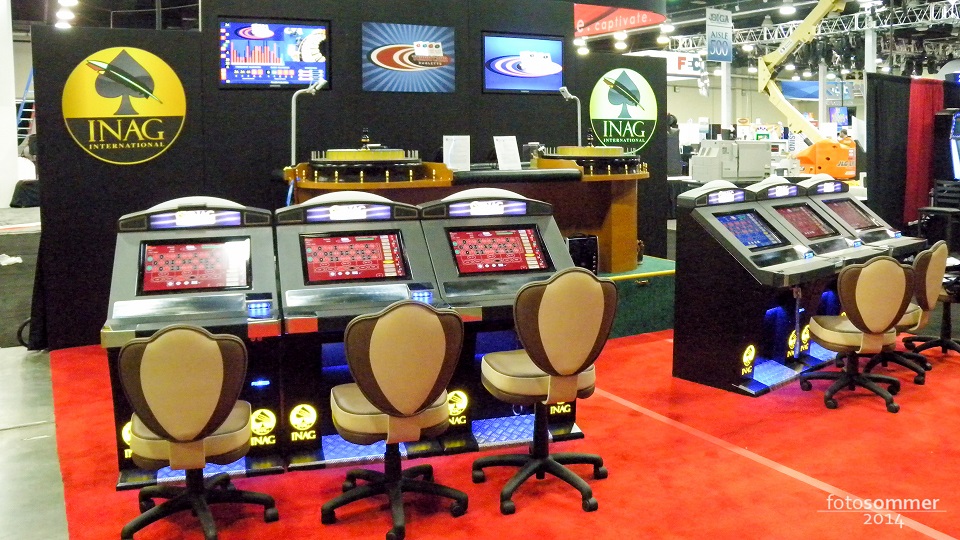 The multifaceted experience of AMATIC Industries has added a further touch to the Turbo Card Roulette – creating an electronic solution for the TCR. The necessary software and hardware (including touchscreen terminals) are provided by AMATIC Industries. With its industry knowledge and Austrian flair, the Turbo Card Roulette has become a firm favourite for Indian gaming. It is already approved for Indian gaming in Oklahoma along as further US states. Operators can now offer the Turbo Card Roulette with as many terminals they require – knowing that this is a modular system and can be expanded upon if operators wish to offer more terminals to their customers.
Mr. Albert Sommer from AMATIC Industries attended the OIGA and reported back, "We at AMATIC are making a name for ourselves in that we are willing to bring new ideas to the global gaming market. Just as our curved Performer Grand Arc slot machine has set a new trend, the Turbo Card Roulette has become a star – as we observed at the OIGA. Naturally we will be together with our partner INAG at the G2E in Las Vegas with the Turbo Card Roulette. It is already approved in several US states and expect more approvals to follow soon".
Turbo Card Roulette is patented to INAG and has passed all GLI testing. The TCR allows casinos the ability to offer a solution considered as one of the most innovative table games around.