Submitted by

admin

on Fri, 19/09/2014 - 23:48
Chicago, Illinois and Sydney, Australia – September 19, 2014 – WMS Gaming Inc. (WMS), a Scientific Games company, created buzz at the recent Australasian Gaming Expo (AGE) 2014 in Sydney, Australia, with the display of an extensive product line designed to set new standards for player appeal and casino performance. Headlining the Company's AGE 2014 showcase was the show debut of the Blade cabinet, which seamlessly integrates cutting-edge cabinet design with heightened processing capabilities and custom content. WMS was thrilled with the high level of customer interest in and appreciation for the new products, making this year's AGE one of the most successful ever for WMS.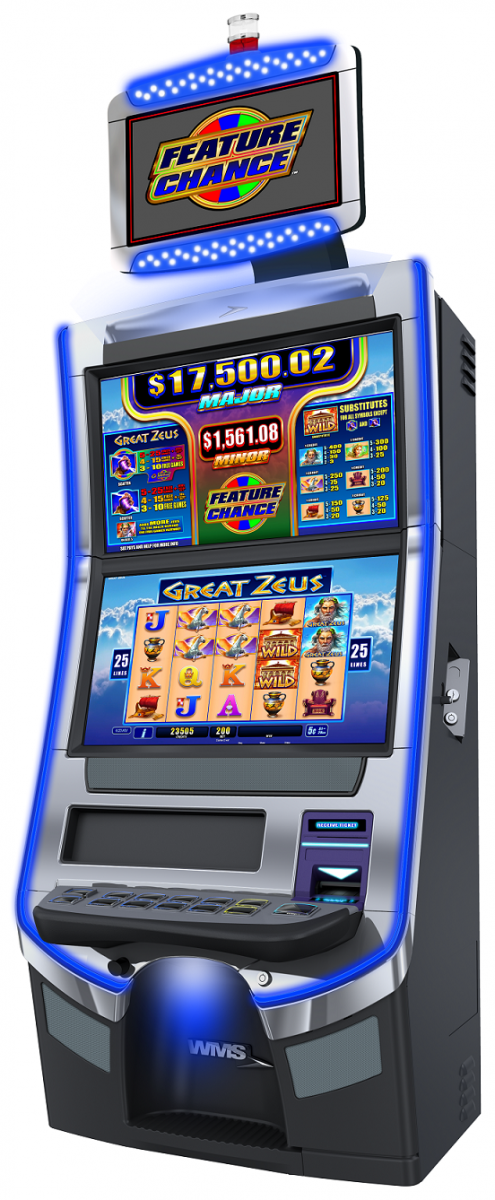 WMS' focus on providing a full range of gaming solutions that deliver value to casino operators was particularly evident in the enhanced graphics and heightened player engagement enabled by the amazingly fast CPU-NXT3™ operating platform on the next-generation upright Blade™ cabinet. Blade is currently among the  strongest performers in the industry and affirms WMS as a content and innovation leader.
WMS also showcased its BB2e™ and BBxD™ cabinets with the CPU-NXT2 operating platform, which allow customers to take full advantage of the best of gaming today. New game families debuting in the WMS booth at AGE 2014 included the Power Royals™, Money Burst Progressives™, and Feature Chance™ series.
Further adding to the WMS presence at the show was a successful customer open house event with Gavin Isaacs, President and CEO of Scientific Games, at the new WMS Australia facility. Customers were invited to meet with Isaacs to share their insights on the marketplace and ask him questions about the future vision of WMS.
Isaacs said, "WMS is, and will always be, a customer-focused company intent on providing the great products, creative content, technology and services that casino operators rely on now and in the future. We are very pleased by our customers' appreciation for our extensive AGE 2014 product display."
The new WMS product line on display at AGE 2014 is a reflection of the combined efforts of WMS and Scientific Games to meet customer needs and player preferences around the world with regional solutions from a truly global company.
About WMS 
WMS Gaming Inc., a wholly owned subsidiary of Scientific Games Corporation (the "Company"), is a leading supplier of innovative gaming entertainment products and services worldwide.  The Company designs, develops, manufactures, distributes and markets casino games and gaming machines, video lottery terminals and video gaming terminals.  More information on WMS can be found at now.wms.com or visit the Company on Facebook®, Twitter® or YouTube®.