Submitted by

admin

on Thu, 16/05/2013 - 14:38
Luxembourg, 16 May 2013.- Zitro, world leader in video bingo games, is preparing the presentation of 17 new games for the Zitro Experience 2013 event. As expected by the company led by Johnny Ortiz, the staging will leave nobody indifferent, not only due to the originality of the event but also due to the spectacular products which are to be presented.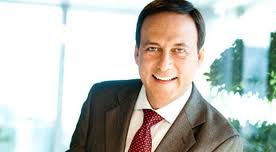 Zitro Experience 2013 will be held in Mexico City on 3 and 4 June and it is expected that the event will bring together a large and select group of Mexican associations and business people. This extraordinary event is to be held in the renowned Voilá Antara hall and it includes a range of surprises for the participants, who will be given the chance to enjoy one of the most acclaimed shows within the Mexican scene.
Mexican gamers are unconditional fans of Zitro games and they welcome every launch with great expectation, given that they are eager to receive Zitro's novelties due to the fun gaming experiences they offer, the large prizes and, as they themselves say, because they are "so unique". In Mexico, Zitro is the market leader in so far as the number of video games and the revenue collection figures, thanks to the gamers' passion for its machines and games and the magnitude of the prizes given away.
Mexico is preparing to receive the titles which will be presented at Zitro Experience, which are for both of Zitro's platforms, Bluewave and Blackwave. Aside from these 17 titles, in its Factory of Ideas, the company led by Johnny Ortiz is preparing new games which will be launched in the second half of the year. These games are fruit of the work of many of the company's departments and a constant investment and commitment to R&D+I, always focused on the market trends.
Zitro applies innovation and creativity to all scopes of its activity. This is why the company's events must always be in line with its products: new games which will take the world by surprise.
As explained by Johnny Ortiz, Zitro's President, "Zitro Experience is an event which will enable us to be in contact with our clients, presenting them with our products and will also enable us to take stock of what is happening within the market. We wish to present the Mexican market with our new product range, 17 games which will undoubtedly take everyone by surprise", declares Johnny Ortiz.